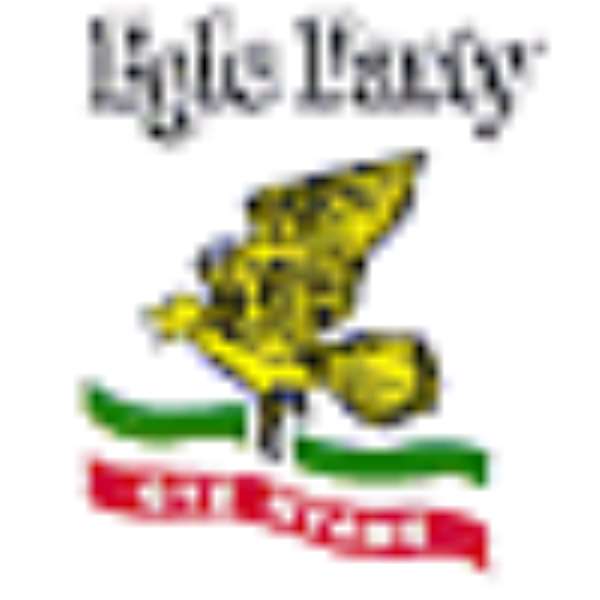 Every Ghanaian Living Everywhere(EGLE)
Aside the obscure internal wrangling, which is beleaguering the National Democratic Congress (NDC), with a tendency of dismantling the rank and files of the party, another controversial and ugly issue has popped its head up, over who should be its running mate for the 2008 general elections.
Snippets of information picked up by the ADM and confirmed by an insider pointed out, that the NDC has for some time now been having secret consultative meetings with the Every Ghanaian Living Everywhere (EGLE) and other political parties for a strategic alliance.
"This is not just an alliance", the intriguing aspect, the ADM informant said: "The two parties [NDC and EGLE] are yet to reach a tactical agreement to share the number one and number two important positions in Ghana".
When everything is concluded, the ADM gathered' that the Chairman of the EGLE party would then be chosen as the running mate for whoever emerges as the winner of the NDC's impending presidential election slated for December this year.
The worrying aspect of the prospective alliance is that, some gurus and die-hard supporters of John Mahama, the Member of Parliament for Bole Bamboi have threatened to cause unrest in the party, should the leadership go ahead with the objective of the alliance.
When the ADM contacted Mr Danny Ofori Atta for verification, he confirmed that there has been a road map towards the alliance intended to wrestle power from the ruling New Patriotic Party.
Mr Ofori Atta however, denied any knowledge of a proposed plan to nominate him as the running mate for the NDC presidential candidate. "I don't know about it. Nobody has told me that".
Moreover, when asked whether it is possible for the alliance to come up with something like that he said: "We pray to God and if it happened that would be welcome news. Since their congress we have not met to deliberate on the alliance, yet; we hope that we should be meeting very soon."