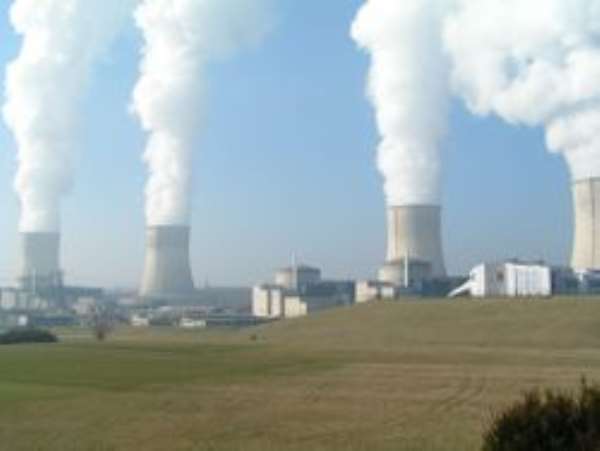 A Ghanaian nuclear physicist Edmund Osae, Monday called on the country to develop nuclear energy to help address is electricity problems.
Osae, a former Deputy Director-General of the Ghana Atomic Energy Commission, said it appeared Ghanaian authorities were afraid of pushing into nuclear energy production.
He said overcoming the fear was a sure means to save the country from its recurring energy crisis.
"Building a nuclear power for our electricity generation now is the best thing that could happen to us to free the country from the energy crisis since it does not require a lot of fuel."
"Besides, the country has the capacity and expertise to develop and efficiently manage nuclear energy, so let`s stop trading fear and anxiety that the development of nuclear reactors will cause explosions," Osae added
He noted that globally, nuclear power was being developed at a fast rate because of its competitive cost compared with other forms of electricity generation, except where there was direct access to low cost fossil fuels.
"Vietnam has developed two nuclear power plants ...so what about Ghana? We are getting late and fear has gripped the nation but why should that be when about 38 countries in the world have more than 400 nuclear reactors."
"What are we crying about? We did not know how to build thermal power plants some years ago, but today is it not Ghanaians who are manning the thermal power in the country,? Osae asked.
He said Ghana had ratified the international treaty against developing nuclear bomb, so, the issue of developing nuclear power should not come in.