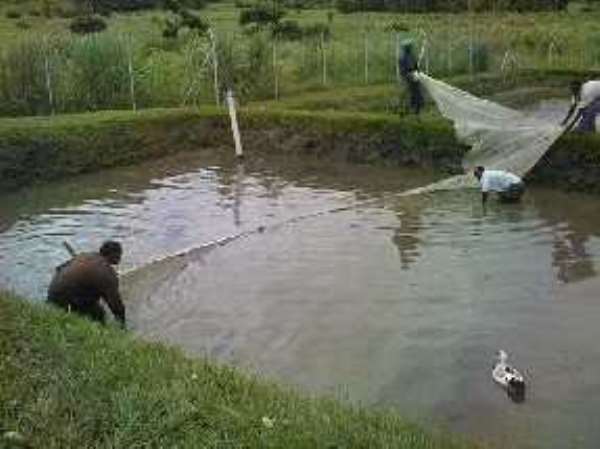 Ghana's Deputy Minister for Fisheries Daniel Dugan on Monday in Abuja called on African countries to articulate strategies that would make fishing a high foreign exchange earner.
Dugan, who attended the First Meeting of the Committee of West and Central Africa opening in the Nigeria's capital Abuja on Tuesday, said, "we need the cooperation of member-states of the Guinea Current Large Marine Ecosystem (GCLME) project in acquiring effective monitoring systems to protect our fishing grounds from poachers."
He added that they "catch our fish, pay us no tax and sell our own fish to us."
He also said there was need for African nations to take steps towards protecting fishes caught in the seas from toxic radiation.
In 2005 alone, he added, the Ghanaian government had to spend more than 200 million U.S. dollars to import fish needed to meet the nation's annual fish requirement.
"Ghana produces 400,000 metric tons of fish which keeps reducing annually. We had to import 200 million dollars worth of fish to make up the shortfall," Dugan said.
He attributed the shortfall to unregulated and illegal fishing practices in Ghanaian waters.
To check the incidence, he said, a Vessel Monitoring System ( VMS) had been introduced to track the movement of illegal vessels in the country's waters, adding that transponder had been installed on board.