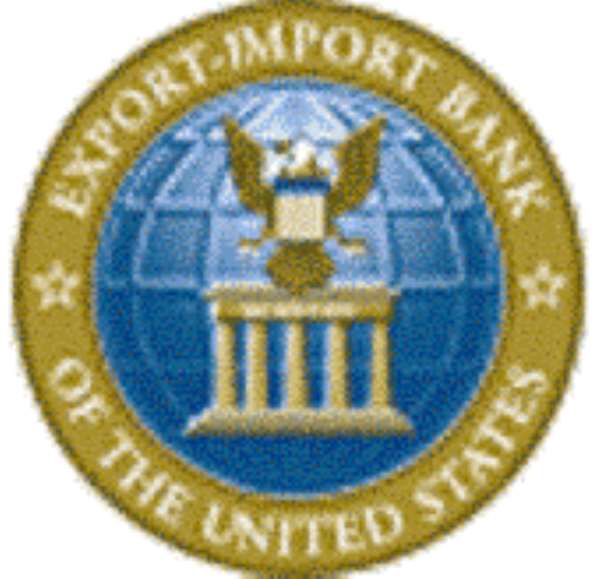 Export and Import (Ex-Im) Bank of the United States of America (USA) has denied reports that Ghana was blacklisted some six years ago from its cover for both public and private sector companies and had been reinstated.
The Bank's International Business Development Officer, Ricardo Michel revealed to The Business Chronicle that there was no time in their activities that was Ghana blacklisted but there was only a reduction in business that came to the bank from Ghana.
He cited inadequate information and education about the bank as another reason resulting in the low transaction of business with the bank.
Mr. Ricardo Michel was on Thursday reacting to reports that Ghana was blacklisted some six years ago and had been reinstated.
He was in the country to revamp the bank's activities in both the public and the private sector in Ghana to facilitate trade between Ghana and the USA, especially after its share of the Millennium Challenge Account had been approved.
Privately owned companies, financial institutions and entities in which government has less than 50% stake are the main targets of Ex-Im Bank of USA.
Mr. Michel said he had so far interacted with some key players in the textiles and garments, telecom, manufacturing and the agricultural as well as the financial sectors of the Ghanaian economy. He cited an example where an importer of a US machine would be expected to produce goods to export into the US market under the African Growth and Opportunity Act (AGOA) leading to the creation of jobs and revenue for Ghana.
The Ex-Im bank of USA provides US exporters with the financing tools they need to successfully compete for business in sub-Saharan Africa. Its support provides protection against international political and commercial risks and gives US exporters the ability to offer competitive financing to their international buyers through export credit insurance and loan guarantees.
According to Ricardo, the bank provides guarantees of working capital loans for US exporters, guarantees the repayment of loans or makes loans to foreign purchasers of US goods and services.
Based on this, he called on Ghanaian banks to position themselves to take advantage of the situation in the provision of guarantees and credit access to Ghanaian companies who import goods and services from the USA.
This means that American companies that may invest in Ghana could now access short, medium and long-term financing from the Ex-Im Bank.
To qualify for Ex-Im Bank support, the product or service must have significant US content and must not affect the US economy adversely. It however shifted to developing countries whose economies are growing at twice the rate of industrial nations.

In almost 70 years, Ex-Im Bank has supported more than US$400 billion in US exports. Meanwhile, Ex-Im Bank of USA has by August this year, through its Medium-Term transaction financed directly by the exporter, using medium-term insurance policy, three projects in Ghana worth US$920,334.
Through the use of an Ex-Im Bank letter of credit policy, UMB Bank N.A. of Saint Louis, Missouri was able to confirm a letter of credit from Cal Merchant Bank Ltd. of Ghana. This transaction, approved in July 2006, will support the sale of starch products valued at $40,000 to Morgate Industries, Ltd. in Kumasi by Faultless Starch/Bon Ami Company of Kansas City, Missouri.
Ex-Im Bank has also supported the sale of $50,000 of vitamins, over-the-counter drugs and health and beauty care products by Health Products Corp. of Yonkers, New York to Cedar Point Chemist Ltd of Ghana. A multi-buyer, small business insurance policy was used to support this August 2006 transaction. Ex-Im Bank further approved a request from Sovereign Bank for a 3-year, medium-term guarantee in the amount of $830,334 to support the sale of used construction equipment to Tatop Company Ltd., for its civil engineering projects. The primary source of repayment will be Tatop Company Ltd. of Ghana and the exporter is Target Shipping Company, Cranford, New Jersey.