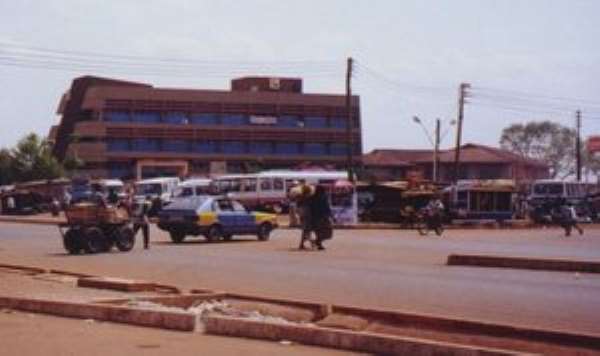 Social activities in Tamale are gradually grinding to a halt as a result of the power sharing in the metropolis.
Some of the youth operating drinking spots and entertainment centres complained that there was low patronage of their business.
A number of people interviewed in the metropolis by the 'Spectator' at the weekend in Tamale said unless the situation changes the businesses of many young entrepreneurs will collapse .
Maami Mary Azumah, disclosed that for the past few weeks her customers mainly young boys and girls who always troop to the centre have reduced drastically.
She contended that the youth were getting disappointed in meeting their social needs due to the frequent power outages in the area.
Maami Mary who did not actually disclose the nature of her business said the situation was getting out of hand hence something has to be done about it.
A teenager who pleaded anonymity commented that her 'Sugar Daddy' who usually took her out has distanced himself from her using the power outage as his excuse.
Mr. Ernest Konadu, a proprietor of a popular drinking spot called Point 7 explained that the situation has compelled him to always close between the hours of 7 and 8pm instead of the 1 and 2am as he used to close.
He explained that his customer base has reduced drastically which he emphasized was crippling the business.
He therefore, suggested that the V.R.A could reschedule the number of hours they put off the lights.
In a visit at the few hospitals in the metropolis indicated that doctors and patients were not facing the power shedding and work was going on successfully.
But one patient, Madam Adamu Wahab revealed it was very difficult to get vehicle to send her to the hospital as most of the taxi drivers went home early.