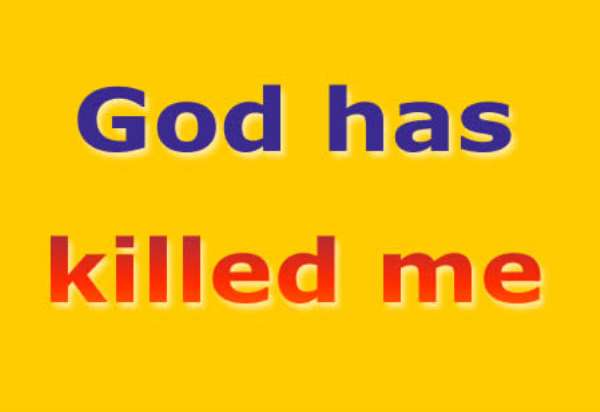 "Oh...what a dream!" woke Mr Karl up and looked around. "What was that?" he opened his eyes wider and wider looking into the darkness of his bedroom. He looked out of the window to find something familiar, something he mind could rest at. He saw the streetlight before his eyes that was making sure tenants would safely find their way back to their apartments. The light bulb as old, no more shining bright. But familiar to him. He shocks he had to get the tormenting thoughts out of his head. "These voices, this talk with God, this begging him to have mercy...and... oh my God...this is Africa, this is Ghana round me!" He heads the feeling he needed to leave the comfort of his apartment in D Line, Block 10, get into his car to drive through the night. It was not by his own might, not his own wish to pass Kofi Annan Peace Corps Training Center and Family Health Hospital to leave Sugar&Rice supermarket, long time empty, behind him reaching Labadi Beach Hotel to get closer to Black Star Square near the Football Stadium to enter into Atta Mills Avenue. He stopped his car by the roadside and put his hands around the iron rods of the huge fence guarding the memorial of Doctor Kwame Nkrumah. There he was a life-sized statue of the former and first President of the nation. He closed his eyes to hear the sounds around him with no disturbance of his thinking. He listened into a quiet night, no birds singing, no waves rushing to the shores, no cars passing, silence all around. As he opened his eyes again still feeling the sweat from his nightmare, the dream and talk with God, on his chest. Mr Karl was unable to believe what his eyes saw.
Kwame Nkrumah had come down from his post and stood right in front of him saying: "Finally I have come to meet you in person, Mr Karl. It is a great honour to see you here Sir...in our foreign land, far away from Germany and so much different...yet, you know we have something in common?"
"Please, your Excellency....," started Mr Karl but was interrupted right away.
"You call me Kwame and I call you Karl...that makes life simple and easy," did he stretch his right hand through the metal rods and smiled at his German friend. Both sat down on the small wall which was holding the fence in place.
"Not easy for me as you are such a great legend... ."
"I am a human after all!" corrected Doctor Kwame Nkrumah and smiled all over his face with great wisdom in his eyes.
"I do my very best...Kwame," smiled Mr Karl back and both had a good laugh. "So, you are dead now."
"Long time dead!" corrected Kwame his German friend that had come closer and closer to his heart each time he was breathing in and out.
"But so much present in the minds and hearts of your people!" admired Mr Karl the person he was talking to.
"My people are funny and in that some who stupid," started Kwame to explain. "They value people like me after they are dead and gone...and then a cry for themselves not having thought and done the right things but hated good leaders while worshipping people and make them leaders they should know much better in their hearts are not good people for them. I was overthrown by who? I was killed by who? Basically, my own people that I had come all the way from England to serve them. As no one is a perfect person and we all make mistakes, surely I have my share in it... ."
"The silos in Tema for cocoa beans that never saw any of them...," mentioned Mr Karl as this trade was close to his heart and he could not resist mentioning his anger about money lost for the state and the industry.
"Yes, I can see deep down in your heart this industry means the world to you and surely one day you will make a great impact and your name with being lined with this wonderful industry of ours," took Kwame a deep breath and looked aside from Mr Karl not wanting to be reminded too much of the mistakes he had made. "This surely is one mistake of mine and I honestly accept it....the rest we better do not mention. After all that matters at the end of a country is the overall performance of a leader, whether he has a shellfish heart and ideas for himself only, or a heart for his people and visions for them and in addition to it the strength to fight for his vision. That is what really matters...in the end."
"Your words so profound spoken at the Independence Day...," touched Mr Karl a sensitive issue not knowing how Kwame would react.
"That night was an important milestone for my people, that is for sure," looked Kwame straight into the eyes for his German friend. "Laying down here in my perfect peace no one coming to disturb me, believe me, Karl, I had much time to think and think and think. My eyes are watching all the corners of this country. The fact that I am dead does not mean that I do not know and have lost interest in Ghana. Far from it. You know when I was in exile and even a Minister over there, my heart and mind were always with my people here in Ghana. I have never left them alone. I mean I could have stayed in England for all my life as indeed nothing had forced me to come back...except...and that is the people with us people that play certain important roles in life...the inner voice calling...this voice that you better want to silence but that is coming back to you and back and back...a voice that never leaves anyone of us alone."
"Destiny!"