TB patients cautioned against selling food items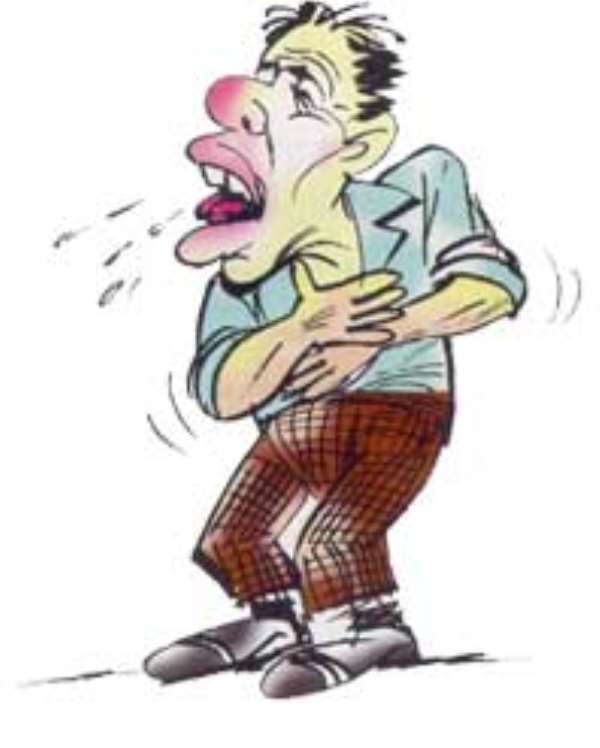 Miss Agnes Echem, a nurse at the Bawjiase Health Centre, has appealed to relatives and spouses of tuberculosis (TB) patients to monitor their activities to ensure that they do not sell food items provided for them to boost their immune system.
Miss Echem explained that TB like HIV/AIDS weakened the immune system of the infected person and stated that to facilitate treatment of TB, the government and some donor agencies had been proving some carefully selected food items for the patients, which some of them sold out to other members of the public.
She made the appeal at a durbar on TB Control organized by "IMPACT"; an Accra based Non-Governmental Organisation (NGO) at Bawjiase in the Central Region.
The durbar, which was funded by the Global Fund, National TB Control Programme and Ghana Health Service, was attended by representatives from Bawjiase and its environs including Awutu Mankessim, Awutu Kwaman, Ayensuako, Topease, Fianko and Ofadaa.
Miss Echem noted that since the disease was air-borne, the possibility of spreading it to other persons could not be ruled out.
"This enjoins us to eat a well balanced diet to boost our immune system and also to live in well ventilated rooms".
She appealed to mothers to protect their babies from the disease by immunizing them within six weeks of delivery.
"It is untenable for mothers to use their inability to buy new white clothes, bags and umbrellas as an excuse to refuse to send their babies for immunization", the nurse cautioned.
Mrs Angela Adamu, Executive Director of the organization stated that high defaulting rate in the treatment of the disease posed serious threat to the society.
She said a Ghana Health Service report indicated that TB infection rate in Ghana as at 1995 was only 2,195 but the rate had increased to about 30,000 in 2005, a period of only 10 years.
Mrs Adama said the solution to the problem was participatory, enjoining every Ghanaian to rise and play a part in preventing and fighting the disease.
She said IMPACT was operating in five communities in Awutu-Effutu-Senya District and have trained 20 Communities volunteers to reach out to homes and individuals.
The Executive Director said her organization had also trained 30 leaders of some groups and associations on management of TB.