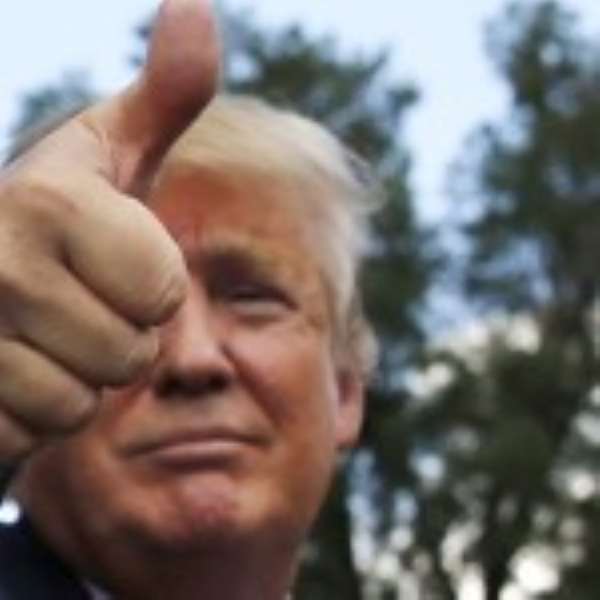 It has now come to light that as far back as 7th February this year, the Chinese Premier Xi actually told Donald Trump about the outbreak of Covid-19 and even went further to warn that the virus is 5-times deadlier than the common seasonal flu.
In America alone, atleast 60,000 people die of seasonal flu annually. So with the outbreak of Covid-19, it technically makes the increases the number of annual US flu fatalities to (60,000×5) possible Covid-19 fatalities plus 60,000 annual seasonal flu deaths which gives you a total figure of 360, 000!!!
Indeed, this figure of 360,000 fatalities due to Covid-19, has actually been forecasted by experts, should current infection rates and confused signals being sent by Trump continue.
Now, America has just about 4% of total global population, yet, it has 20% of the world's total Covid-19 infections and fatalities.
Donald Trump knew from the very onset, the deadliness of Covid-19 but he keeps claiming China kept the information of the outbreak secret and continues blaming China for the ravaging Covid-19 deaths in America.
He also blamed the World Health Organization for it's failure to declare Covid-19 a pandemic to have alerted countries to have taken the needed measures to stem the spread. Meanwhile, he was informed by the Chinese even before the WHO got the wind.
He accused WHO of colluding with China to hide information about the outbreak and therefore suspended America's financial commitments to the world body and actually went further to cut all links.
He put together a team of exceptionally accomplished medical experts led by Anthony Fauci, a great infectious disease expert with over 40years experience, to spearhead America's fight against covid-19.
But along the line, he realised the team had become so popular and credible with Americans through their regular White House pressbriefings. And not to be outstaged, he took over the pressbriefings, turned them into campaign platform and regular bitter altercations with journalists.
As he hijacked the pressbriefings, he kept contradicting his very medical experts with weird solutions and conspiracy theories to fighting Covid-19. In the end, the team got dissolved and the briefings curtailed.
At home, he continued telling Americans that the virus was nothing to worry about, and that, it was going to disappear like a miracle. At a point, he advised Americans to inject themselves with insecticides as means to curing the virus.
He is very much aware, per what the Chinese President told him on 7th February, 2020, that, the virus is transmitted through air but he goes about disregarding wearing of nose mask and social distancing protocols; and encourages his ardent followers to do same.
As at now, nearly 191,000 Americans have succumbed to the the deadly Covid-19, but the man still disregards wearing of nose mask and actually mocks his opponent Joe Biden, for wearing nose mask.
According to available projections by experts, had the decision to stop inbound flights to America been put in place 2weeks earlier than it was done, over 30,000 out of current 191,000 Covid-19 fatalities would have been prevented.
But the man still goes about blaming such a terrible handling of the crisis on China, WHO, his political opponents at home, and other weird conspiracy theories.
Conventionally, America, with it's status as the sole global hegemonic superpower exhibited through unparrel Statecraft of both economic and military power, should have been leading global efforts in combating the Covid-19 pandemic.
But rather paradoxically, America is on it's knees while less endowed nation's have done fantastic job to contain the pandemic within their borders.
IS TRUMP REALLY FOR THE AMERICAN PROJECT OF EXCEPTIONALISM, SINCERITY, LOVE, UNITY, EQUALITY AND GLOBAL LEADERSHIP?
Newton-Offei Justice Abeeku
email: [email protected]