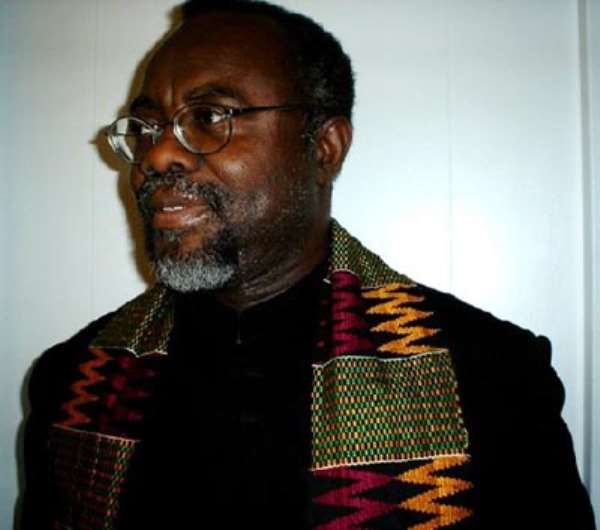 As one of my Akyem-Asiakwa cousins who manages a very prominent state-owned establishment in Accra told me a little over two years ago, when I visited the country, only citizens and residents who have lived in the country for most of their lives appreciate some of the bizarre dealings that take place behind the scenes in a kind of "gentlemen's agreements" between the key operatives of the ruling New Patriotic Party (NPP) and the main opposition National Democratic Congress (NDC) in government these days. I clearly see the same picture in the spirited argument put up by Mr. Abdul-Malik Kweku Baako, the Editor-Publisher of the New Crusading Guide, on behalf of Messrs. Kofi Bosompem Osafo-Maafo, son of Senior Minister Yaw Osafo-Maafo, and Mr. Gabriel Asare Otchere-Darko, cousin to President Addo Dankwa Akufo-Addo, vis-à-vis the Agyapa Royalties Investment Deal that has raised the hackles of the National Democratic Congress' Parliamentary Minority (See "Agyapa Deal: Nothing Wrong with Osafo-Maafo's Son and Gabby's Involvement – Baako" FootBallGhana.com / Ghanaweb.com 9/3/20).
There can be absolutely no gainsaying that there is the striking semblance of the possibility of a conflict of interest here, depending on how the latter terminology is defined. But, of course, this is not a matter of black-and-white or open-and-shut definition, unless it can also be pointed out that the aforementioned relatives of these two men, that is, President Akufo-Addo and Mr. Osafo-Maafo, stand to gain any substantial monetary benefit from the involvement of Messrs. Kofi Osafo-Maafo and Gabriel Otchere-Darko in the Agyapa Deal. So far, there appears to be no evidence clearly pointing to any such fiscal benefit or gain. But, I guess, the trend of the logical tack of Mr. Baako's argument is that far too many examples of the involvement of the relatives of highly positioned personalities in government exist in such deals on both sides of the political divide to make this latest instance or revelation any different or unique.
Indeed, it could even very well be because a countless number of such precedents exists that ensured that the involvement of the aforementioned two gentlemen's involvement in the Agyapa Deal was allowed to proceed. But even more significant is the high and certain possibility that the requisite legal advice was sought before whoever had charge of the Agyapa Deal consented to having Messrs. Osafo-Maafo, the younger Mr. Osafo-Maafo, that is, and Mr. Otchere-Darko be brought on board. Thankfully, we have Prof. Kwamena Ahwoi's memoir titled "Working with Rawlings" to credit for the extensive and authoritative exposure of some of the scandalous shenanigans that went on behind the scenes of arguably the most corrupt junta and democratically elected regimes in postcolonial Ghanaian history.
As well, nobody is accusing these two protagonists of any wrongdoing, except the purely speculative protestation, largely by the very people who perfected the execrably criminal art of official corruption into an enviable policy initiative, and then suavely and strategically, and protectively, indemnified themselves with constitutional clauses to ensure that they would be classified as Super-Ghanaian Citizens who stood well over and above the laws of the land. The latter bizarre and peevish case scenario is what law-abiding and socially responsible Ghanaian citizens ought to be talking about, and not the patently pedestrian question of whether Messrs. Osafo-Maafo, Jr., and Otchere-Darko may very well be in gross violation or in breach of the country's conflict-of-interest laws. Well, from what we are learning from Prof. Kwamena Ahwoi, absolutely no Ghanaian citizens could be classified as criminally as outré as the key operatives of the National Democratic Congress, beginning, of course, with Chairman Jeremiah John Rawlings and, very likely, the pontifical author of "Working with Rawlings" himself.
*Visit my blog at: KwameOkoampaAhoofeJr
By Kwame Okoampa-Ahoofe, Jr., PhD
English Department, SUNY-Nassau
Garden City, New York
September 6, 2020
E-mail: [email protected]