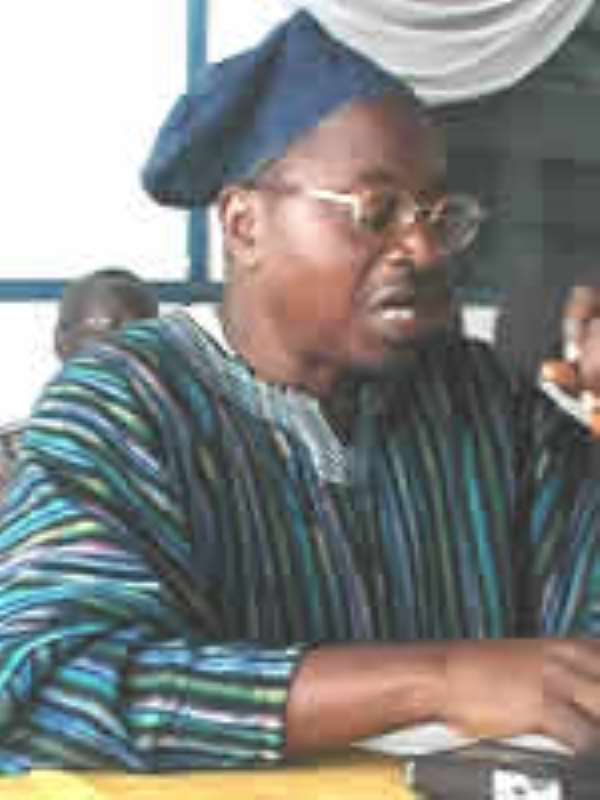 Out of the thirteen or more expected to contest the presidential nomination of the ruling New Patriotic Party (NPP), Wayo Seini, a leading member of the Party, has picked four.
Prof. Wayo Seini says all the probable names being mentioned as a presidential candidate for the NPP ''could make fantastic presidents but not all of them can win."
His short-list is drawn from a group, he calls, the ''third layer'' of leaders from the Danquah-Busia tradition.
Prof. Seini spells out his list in alphabetical order: "Among those who have declared their intentions so far, I can, without any bias, make a short list of Addo-Kufuor, Akufo-Addo, Hackman Owusu-Agyemang and Yaw Osafo Maafo."
He said, "these four … played major roles and made sacrifices in 1992 to bring the NPP into being and have since continued to contribute to the success of the party in many ways."
While he sees nothing wrong with the unusually high number of "hopefuls", he still insists that every democratic political party has a leadership structure, both official and unofficial, that ensures that party members know their limits.
He believes mature leadership is what is the most important, and experience should come before youthfulness. Prof. Seini also argues that talk of religion and ethnicity should be discouraged as the basis for choosing the next presidential candidate.
Prof. Seini puts J. B. Danquah, E. Akufo-Addo, K. A. Busia, R. R. Amponsah and others in the first layer of the Danquah-Busia tradition.
Seine's second layer includes Victor Owusu, B. J. da Rocha, Albert Adu Boahen, Ofosu Armah and others. President Kufuor and several of his Cabinet Ministers are of the third layer.
In the view Prof. Seini, the NPP still has "excellent presidential materials in the third layer of leadership in the Danquah/Busia tradition most of whom have played major roles in the NPP."
He further criticised the media attention on the NPP primary, which he predicts may not take place until the end of 2007.
Prof. Seini, who quit the NPP, crossed carpet to join the NDC for the 2004 elections, resigned in March this year as NDC MP for Tamale Central to rejoin the ruling party. He stood as an independent candidate in April in the bye-election but lost to the NDC candidate.
Prof. Seini is the second leading member of the NPP to indicate publicly that there are only about four candidates among the party's presidential aspirants who should be contesting.
Akenten Appiah-Menka, a party elder, a week ago also revealed that he has only four names on his shortlist of aspirants. He, however, declined to mention the candidates' names.