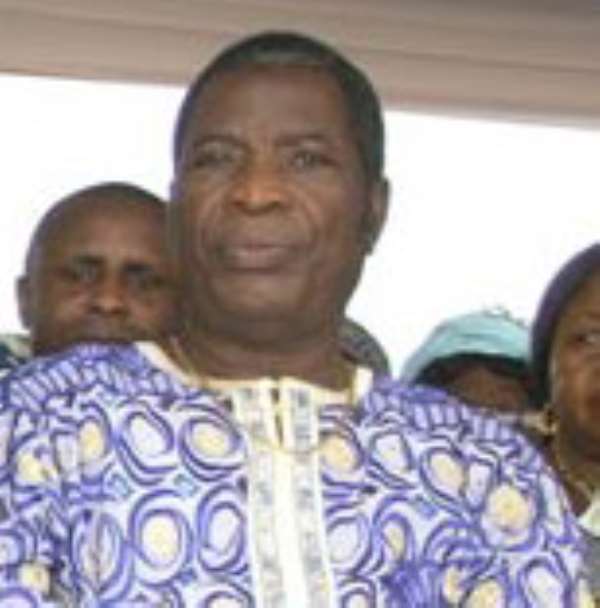 Founder and leader of the Great Consolidated Popular Party (GCPP), Daniel Augustus Lartey, has said nothing would stop his party from contesting and winning the next general elections, slated for December, 2008.
GCPP, he said, was feverishly working to compete and win the next general elections in a landslide.
His desire to contest for the presidency he said, was based on the fact that "'Dan Lartey's Domestication Concept' is the only concrete solution to turn the country's fortunes around for the benefit of the entire citizenry. Our people have suffered for far too long".
The visibly excited presidential hopeful said that he would pull a great surprise by winning over 50 per cent of the votes.
He said preparations are underway for the party's congress scheduled to take place in April 2007 to elect officers to fine-tune the party's plan for the 2008 elections.
Nomination papers to this effect, Mr. Lartey said, would be opened at the party's headquarters at the Citadel House in Accra between February and March next year, to allow interested contestants to file for the various positions.
"I can assure you that plans have been made to field parliamentary candidates in all the 230 constituencies. We have already received the names of 39 parliamentary aspirants from the Ashanti and 27 from the Greater Accra Regions, who have expressed interest to contest on the party's ticket," Mr. Lartey said.
According to the 80-year-old politician who polled less than two per cent of the 2000 electoral polls, GCPP was now fully convinced it was capable of forming the next government in 2009.