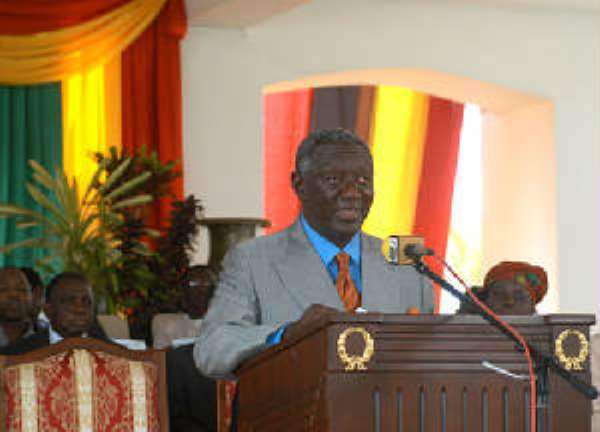 President Kufuor has called on the international community to make every effort to eradicate terrorism.
The President who as addressing the 61st Session of the United Nations General Assembly, expressed worry over the spread of terrorism around the world, and pointed out that attempts to overcome global poverty would come to nothing if international terrorism was not eradicated.
He welcomed proposals for a global counter terrorism strategy and called for a quick conclusion of discussions on the Comprehensive Convention on the International Terrorism.
The President also pledged Ghana's commitment to contribute its personnel to the UN for peacekeeping operations.
But he urged the UN to be more radical in its approach to effectively implement its decisions.