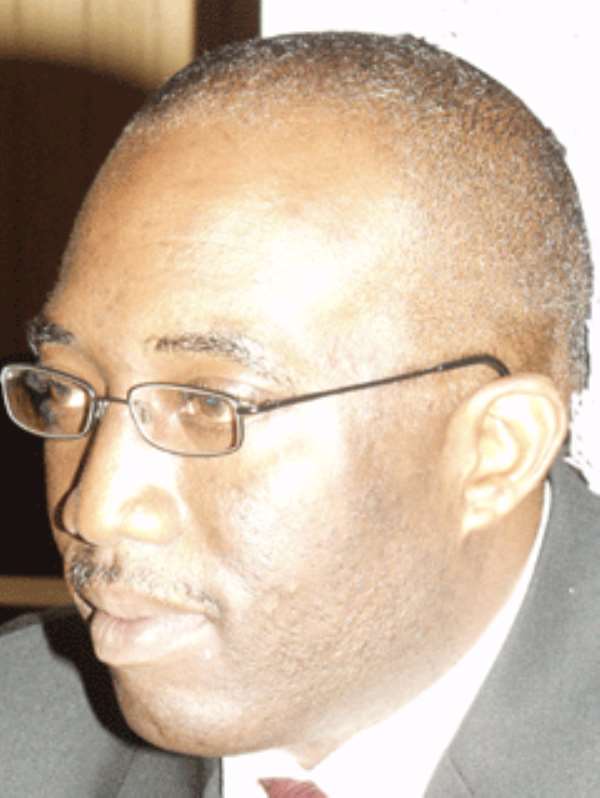 GOVERNMENT will from next Tuesday, commence implementing recommendations of the National Reconciliation Commission (NRC) set up to investigate cases of human rights abuses.
The process involves the payment of ¢13 billion set aside by the government for compensation to the victims.
Joe Ghartey, Minister of Justice and Attorney General, told the Times yesterday "we are fine-tuning the modalities to test the procedure on pilot basis beginning next week Tuesday, after which we can now roll out."
Without giving much details, Mr Ghartey said the Ministry would next Tuesday hold a press conference to spell out the modalities for disbursement and start the payment of compensation after the press conference.
"We have identified a core staff for the exercise, a kind of person that will be nice to you," he said adding "we do not want people to go through troubles."
He said the system of payment of the compensation would be a "fast track one" adding that a Complaints Unit would be set up for the victims to lodge their complaints for redress.
Mr Ghartey said the ministry had also identified the Ghana Postal Service to help in the payment of compensation.
Payment of the compensation forms part of efforts by the government to heal the wounds and set the country on a path of reconciliation with people who suffered various forms of human rights abuses under public institutions or public office holders between 1957 to 1992.
The government in April 2005 issued a White Paper accepting the general recommendation of the NRC and directed state institutions to study it with a view to implementing them.
The NRC was set up by an Act of Parliament, Act 611 in 2002, to among other things, seek and promote national reconciliation among Ghanaians recommending appropriate redress for persons whose rights had been violated and abused during period of unconstitutional rules.
The setting up of the NRC was in fulfillment of a pledge made by the New Patriotic Party during the 2000 elections to undertake comprehensive investigations of those human rights violations and abuses that had occurred in the course of Ghana's political history.
On May 6, 2002, President J.A. Kufuor inaugurated the nine-member commission, headed by Mr Justice Kweku Amua-Sekyi, a retired Supreme Court Judge.
The commission held public and in-camera hearings in Accra and regions for a period of one-a-half-years.
Out of the 4,311 petitions the NRC received, 2,219 were listed for hearing. The remainder were determined by NRC to be "non-jurisdictional," that is beyond its legal mandate.
Other members of the commission were Mr Christian Appiagye, Archbishop Charles Palmer-Buckle, Mrs Sylvia Boye, Professor Florence Dolphyne, Prof. Henrietta Mensa-Bonsu, Maulvi Abdul Wahab Adam and Ubbor Laba Dalafu.