The Dirty Side Of Politics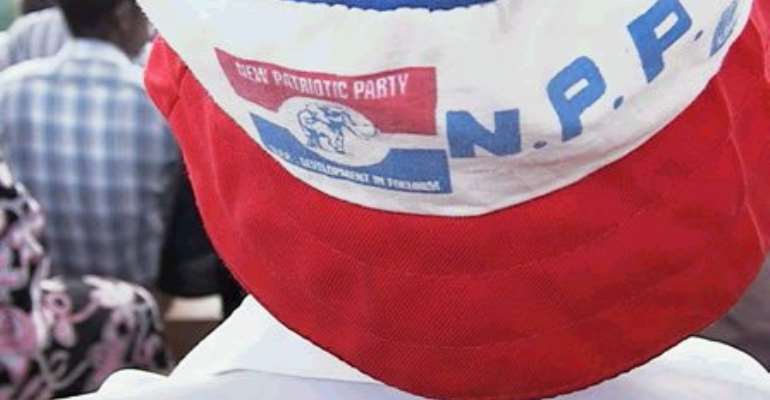 ...Singing Canary Serial Caller Dumps NPP?
...Appiah Stadium In Fraternal Move With NDC
Appiah stadium, the controversial but popularly known serial caller of the ruling New Patriotic Party (NPP), whose damning outbursts and revelations about his party and government took this country by storm in recent times, is probably nursing thoughts to dump the party that shot him into limelight.
After threatening to show the party he defended on almost all radio stations across the country the dirty side of politics, the ex-vociferous NPP spin doctor, who was once a thorn in the flesh of the National Democratic Congress (NDC) and its godfather, is now floating easily with the top guns of the opposition members in the Ashanti region.
The confluence of Appiah Stadium with some members of the NDC regional executives, which has reinforced his earlier declaration to strategize an anti-NPP agenda against the ruling party, has been consistent since he expressed his disaffection at his withdrawal from the alleged government support of party loyalists to watch the FIFA 2006 World Cup in Germany.
The latest of such meetings, as witnessed by The Chronicle, was held at the Miklin Hotel in Kumasi on Tuesday September 12, 2006 between the hours of nine and ten in the morning.
The NDC team, led by its Regional First Vice-Chairman, Alhaji Sannie Mohammed and Regional Women's Organizer, Ms. Wilson Animah, engaged in talks with the political shenanigan, whom for the sake of political expediency, has become a useful tool for the NDC to foil the strategic moves of the ruling party.
Even though this paper could not capture the baseline of conversation, there were however beautiful smiles beaming on the faces of both parties as they exchanged pleasant handshakes later to part company, probably signifying the sealing of a deal that would obviously not be in favour of the NPP in the 2008 elections.
It is feared that Appiah Stadium, the one-time watchman at the Kumasi Sports Stadium, who kicked a storm among the rank and file of the NPP because of the ease with which he shuffled 'to and from' the Castle, would reveal top-secret agenda of the party to the opposition group for a possible counter onslaught.
The serial caller on Wednesday morning of June 28 this year alleged that the government had sponsored about 150 party loyalists to Germany for the 2006 FIFA World Cup tournament.
The allegations, first carried on some selected radio stations in the country, saw the Chief of Staff, Mr. Kwadwo Mpiani, and the Deputy Education and Sports Minister, Mr. O. B. Amoah, as the hard-hit recipients, attracting sharp comments and unkind words against the former.
Mr. Mpiani only warded off the allegations of the party's serial caller, describing him a crazy man whose comments should be treated with contempt.