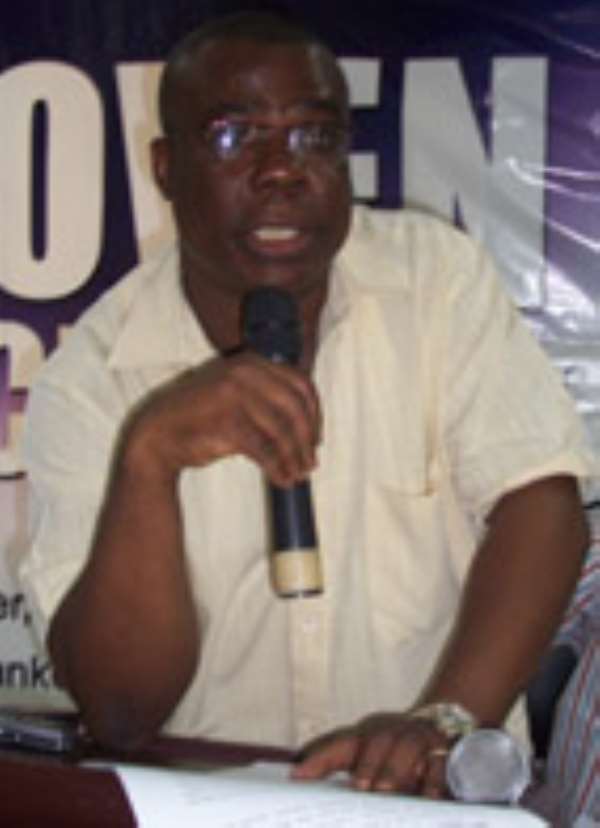 Mr Peter Mac Manu
The National Chairman of the New Patriotic Party, Mr. Mac Manu has said that the party would study CHRAJ's report on the Minister of Transportation, Dr. Richard Anane soon and make public the party's opinion.
In an exclusive interview with the ADM, Mr. Mac Manu said the party is not in a haste to make public its views on the report.
"We have to do some consultations, seek legal advice and a whole lot before coming out", he said. He added: "We don't want to rush because things that are done by haste are not done right… we don't want to do or say anything because there is pressure now. We want what we say to be final.
We don't want to implicate someone when we have not studied the report".
He said though Dr. Anane is their loyal member, we "won't stand in the way of the law". Mr. Mac Manu noted that since the report dwells more on legal terms, the NPP would first consult its legal advisers before taking any action against Dr. Richard Anane.
In its report on its investigations The Commission on Human Rights and Administrative Justice (CHRAJ) found Dr Anane liable for perjury (a criminal offence), abuse of office and conflict of interest in his relationship with one Alexandra O'Brien, an American.
When the report came out last Friday, a lot of people called for Anane to resign even before the President takes decision on CHRAJ's recommendation, which asks for the dismissal of Dr. Anane.
Mr. Mac Manu denied allegations that the NPP party is aggrieved by CHRAJ's report and also that there is pressure from his outfit for Dr. Anane to resign
According to Mr. Mac Manu there is no pressure from his outfit for Dr. Anane to resign.
"There is no decision of that sort. I have been out of Accra for some time now, when I come, I will sit with my executives and Ghanaians will hear from us. But let me tell you, we will not rush", he said.