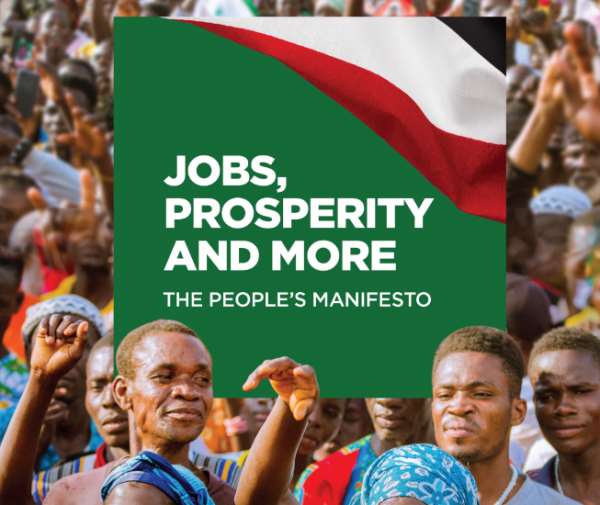 The opposition National Democratic Congress has launched it 2020 Manifesto on Monday September 7.
The event took place at the University of Professional Studies, Accra (UPSA).
Below are major highlights of the NDC 2020 manifesto
Pensioners to be paid an annual thirteenth-month bonus
Grant amnesty to all radio stations closed down by the Akufo Addo Government and permit them to resume operations
Commit at least Ghc 200 million to MASLOC each year
Develop 5G technology
Construct a domestic airport in the Upper East Region
Achieve one hundred per cent (100 %) rural water coverage by 2025
Only one Ministry of Transport to oversee all the subsectors – railways, aviation, ports and harbours
Refurbish the National Theatre
Set up a Gold Board (GOLDBOD) for small-scale mining sector, to provide mining support services to the sector
A component of the Big Push agenda is a transportation plan made up of three (3) major projects: the Eastern Corridor; the Golden Triangle; and the Western Corridor Project.
Enact a National Competition Law and Consumer Protection Law to support the establishment of a Consumer Protection Council.