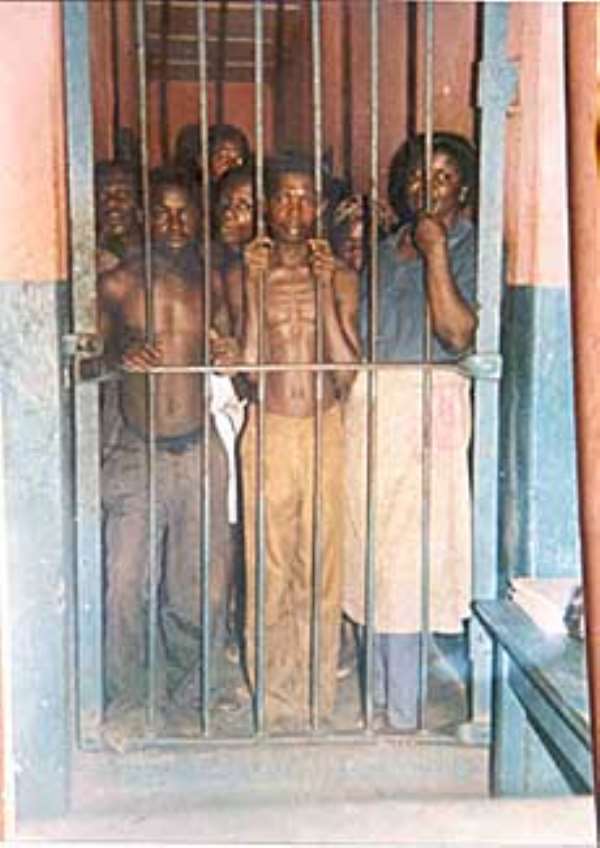 FOR showing no remorse for stealing his boss's ¢50 million, Michael Horlasi Atrimah, a 20-year-old house-boy, has been sentenced to five years imprisonment and in addition pay a fine of ¢2.4 million or in default serve another three year term.
When the presiding judge of the Tema Circuit Court B, Nicholas M. Agbodakpi, asked Atrimah if he had something to say before his sentence, he said he had spent the money already and that he had nothing more left and that he used ¢36 million to buy an Opel Vectra Saloon car.
Prosecuting, Inspector Ben Agbedanu told the court that on July 7 this year, Atrimah was sent by his boss, Edward Aduse, who deals in frozen fish at the Tema Fishing Harbour to deposit the said amount in his account at the Stanbic Bank but never saw Atrimah again until August 10, this year when he attempted withdrawing ¢7 million from Aduse's account in Kumasi where he was arrested by the bank and handed over to the police.
The judge, before sentencing Atrimah said "since you have no remorse and was bold to tell the court that you've spent the money, the law will not deal leniently with you.