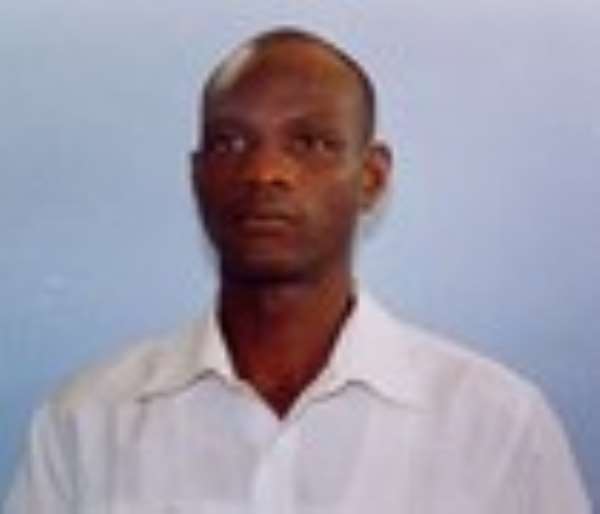 HAVING travelled all the way from Tatale near Zabzugu in the Northern region, the last thing Kpaldo Sakibu expected was to find himself in the grips of the police. Now 'cooling' off in the police cells at Legon, the 28-year-old Sakibu continues to curse the day he came to Accra to look for his brother, who allegedly had travelled to Libya.
Taking advantage of preparations by the University of Ghana towards its re-opening, he went to the Akuafo Hall in July, opened room L25, which was then not locked, and turned it into his 'dwelling place' without the knowledge of the hall's authorities.
He managed to stay in his new abode without any trouble until the second week of August when new students reported for school and occupied the room.
On August 23, the students left the hall for their registration processes and returned in the evening only to find their bags emptied and some of their belongs stolen.
The items include a microwave oven, a motorolla mobile phone, a camboo shoe, three pairs of jeans trousers and a tee shirt all valued at ¢3.8 million.
Luck however ran out for Sakibu when one of the "room mates" sighted him on campus wearing the stolen Tee shirt.
When he was confronted and arrested, he admitted having taken the camboo shoe, which was later retrieved but he denied stealing the microwave oven and mobile phone.
A student's identity card, 10207205, which was found on him could however not be retrieved as he alleged that the students who arrested him had taken it from him.
When contacted, the Legon District Police Commander, DSP Michael Teku confirmed the story and said Kpaldo will be put before court soon.