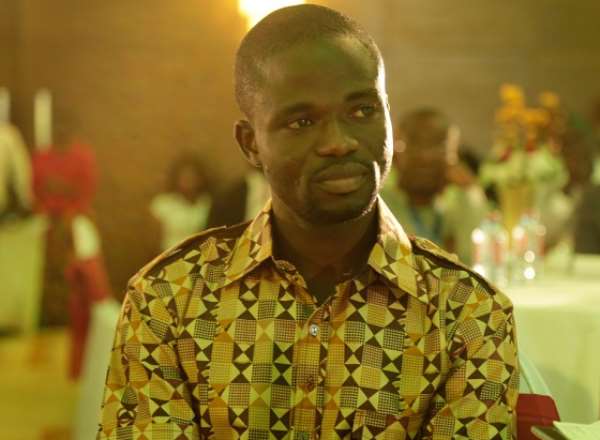 Contrary to what award-winning journalist Mr. Manasseh Azure Awuni would have Ghanaians believe, it was the now-Candidate John Dramani Mahama, and not President Addo Dankwa Akufo-Addo, who disdainfully and haughtily ordered all Ghanaian citizens to shut up because the very people who put the Bole-Bamboi native into Jubilee House were not his peers and coequals to casually presume to criticize his abjectly poor job performance. That most ungrateful order came in the runup to the 2016 Presidential Election. So, I really and sincerely do not know what this Manasseh nonsense about "Nana Yenkamasem and Nana Kabimame cannot rule in the same palace" is coming from (See "Manasseh Goes Hard on Akufo-Addo for Asking 'All-Knowing Neutrals' to Fight Mahama" Ghanaweb.com 9/6/20).
For Mr. Awuni's information and enlightenment, President Akufo-Addo is not desperately seeking the intervention or support of the leaders of the so-called Civil Society Organizations (CSOs) to fight off an irredeemably uncouth crusading anti-Akyem Candidate John "Airbus-Kanazoe" Dramani Mahama. Rather, what Nana Akufo-Addo is simply asking for is for these mostly foreign-sponsored civil rights advocates to sit up and take good notice of the perennial and incessant ethnocentric abuse by the Presidential Candidate of the main opposition National Democratic Congress, before the unprovoked targets of such vitriolic abuse go toe-to-toe on the warpath against the shameless mega-thief who has made Ghanaians of Akyem subethnic descent his prime target of malediction.
Now, I don't expect Mr. Awuni who has already declared that his "Northern Star" hero and political icon has an inalienable constitutional right to indulge in official corruption and that, conversely, Nana Akufo-Addo ought to be uniquely or exclusively held up to higher standards, since the Indemnity Clauses mischievously appended to Ghana's 1992 Constitution strictly apply to only Little Dramani but not to my good, old Uncle Kwaku Willie who, in the gold-gilt estimation of the "Bongo Boy," that is Manasseh's own self-description, by the way, is a Second-Class Ghanaian citizen who absolutely does not deserve the same inalienable constitutional rights and privileges.
And yet, he is perfectly right to note that if Nana Akufo-Addo had made any unflattering "Gonja Mafia" remark against Candidate John "Embraer-Akonfem" Dramani Mahama, Ghana would almost definitely have erupted in thunderous bouts of protestations and protest marches by the key operatives of the National Democratic Congress, and the latter's hired and paid-for goons, among the ranks of the so-called Civil Society Organizations, would be calling for the immediate resignation of Nana Akufo-Addo, or for the President to get himself somewhere else, anywhere else, but Jubilee House or the Sovereign Democratic Republic of Ghana.
And yet, when as President, Mr. Mahama helicoptered himself to Kyebi, the Okyeman royal capital, and thumbed his nose at The Okyenhene, Osagyefo Amoatia Ofori-Panyin, II, and a full-session of the Akyem-Abuakwa Traditional Council, by scornfully calling the ancient royal capital of Kyebi "The Galamsey Capital of Ghana," all the leaders of the so-called Civil Society Organizations were virtually AWOL. Could you, Dear Reader, imagine what would have happened, if President Akufo-Addo had traveled to Bole-Bamboi, the hometown of former President Mahama, and sneeringly told the assembled chiefs and people of Gonjaland that their beloved homeland was "The Witch-Hunting and Witch-Killing Capital of Ghana"?
You see, what makes Little Dramani's latest salvo against Okyeman and the Akyem people inexcusably depraved and, even as one critic recently suggested, worthy of capital punishment, is the fact that Mr. Mahama clearly appears to feel "divinely" entitled to tearing down the dignity of ethnic Akans and our civilization and culture by replacing the same with his own, very likely. It is also not clear where such morally outrageous madness is coming from. Perhaps, it comes from the fact that Candidate Mahama sleeps with a comely Akan woman of Bono ethnicity and is also infamous for his soft spot for Asante women with big boobs and butts. This is in no way to imply that the "Ganger Boy" is not entitled to his own preference of women. Rather, what we are saying here is that just because he gets to sleep with one of our sisters or daughters and cousins almost every night, when he is not gallivanting with his "Slay Queens," means that "Papa No" has any right to talk down to Akyems and Akans, in general, at whim.
Well, Little Dramani had better be warned to promptly cut his uncouth and barbaric "Don't Vote for Kabonga" nonsense, or soon find himself persona non grata in most of the Akan-dominated regions of the country, including, of course, the homeland of his trophy and token presidential running-mate, namely, Naana Jane Opoku-Agyemang. It is also significant to educate Mr. Manasseh Azure Awuni about the fact that, but for the auspicious and landmark crafting of The Repeal of the Criminal Libel Law by the then-Attorney-General Akufo-Addo, self-righteous and morally presumptuous media operatives like himself would be smack behind bars even as I write. If the Bongo Boy doubts what I am saying here, the self-infatuated sleuth could readily compare notes with Mr. Abdul-Malik Kweku Baako and those of the latter's peers and associates who have been actively engaged in the media trade since the late 1970s and throughout the 1980s and 1990s, when Chairman Jerry John Agbotui Rawlings literally ruled the roost.
*Visit my blog at: KwameOkoampaAhoofeJr
By Kwame Okoampa-Ahoofe, Jr., PhD
English Department, SUNY-Nassau
Garden City, New York
September 6, 2020
E-mail: [email protected]