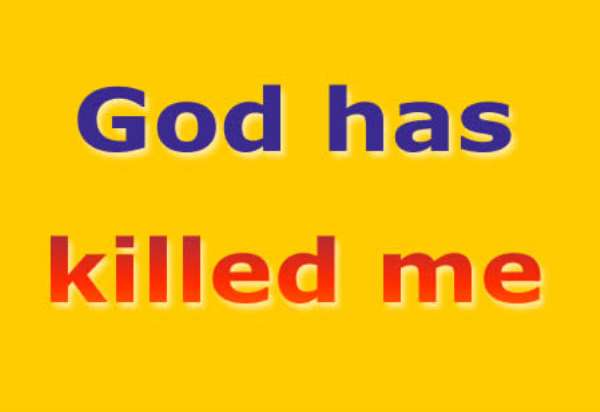 "These Police Officers that stand on check-points and when you do not bribe them with one or two or five Cedis will not let you pass but check on your car and you as a driver for hours without a good reason except that they want to make money from you...what do you think, how best we should portray these cases in our Ghana National Hall of Shame?" asked Karen Ansare and looked up to Mr Karl.
"As they are so many...so, so many...each and every day...each and every night...no matter the season, may it rain or shine...these men stand by the roadside and check on your car. When you do not pay, they do not let you pass...simply for no reason. Oh, how I hate such people and would each of them take by their balls and squeeze them until they cannot multiply anymore," answered Mr Karl out of anger.
"I agree with you and would love to join you by squeezing their balls until they cannot produce more Police Officers that follow in their footsteps. I can hear their cry and begging for mercy already," laughed Karen Ansare enjoying her cup of coffee with a bit of ice-cream, vanilla and chocolate favour.
"But back to business," reminded Mr Karl himself while walking up and down the little office in which sunshine was hard to come by, "we somehow have to find the right answer to this question. I only wish I had a good idea already. but on the other hand, I guess when I ask too much, the answer will never come. So, best is we leave this pitty, pitty issue for now and most certainly the answer will pop up just like that with ease. Therefore...let me ask you about the Minister in Flagstaff House and the allegation against him having taken bribe during the procurement process for the new power station. Are there any further news available on that issue?"
Karen Ansare answered and while looking into her computer: "Here you see, Mr Karl, have documented the information available so far. Here you can see all the TV coverage, the radio broadcastings, the newspaper clippings well in order. Even here, can you see...the documentation the opposition parties were filing and here the once of the Parliament and affected communities. Over here you can see the statement of the Minister involved, his Ministry and also the Finance Minister that had closed the deal and paid out all the money to the contractor. So, I think we all available information complete and in around two weeks' time can live-stream our information on the internet for all Ghanaians to see as well as the rest of the world. I do hope and very much trust that the Ministry of Education, or at least schools and Universities will make good use of our documentary and exhibits so that they can tell the young generations all about what their fathers and mothers once did and how much each individual that we present here had done harm to our country."
"Excellent work, keep it up, Karen. Sorry, but I have to rush as usual to my next appointment that will not be a pleasant one...but that is part of the job that I am doing. So, we keep always in touch. Greetings to your father once you see him in the evening, good-bye," left Karl the house in a hurry seeing George the driver keeping the door open for Mr Karl to jump in and drive off.
"We black never care about timing," shouted Karen after Mr Karl seeing him driving out of their compound.
With the support of foreign philanthropists was Mr Karl able to extend the Police Station around Lashebi close to the Chicken Farm and gave prisoners more space while in confinement and the hands of the state. One room was converted into a fast court dealing mostly with environmental littering offences, misconduct in public by using nature as an open toilet and reckless driving. Unlike in Europe, drivers were not only dangerously over speeding with close to down breaking cars but when having to give way to pedestrians ignored them completely assuming having a car means having superiority over others. Any citizen was able to present evidence for serious cases and being rewarded with part of the fine imposed onto the offenders.
He met Louis, a smart young man having always problems with discipline, not the first time he saw him behind bars and asked him: "Tell me, young man, I think this is the third time that I see you in this Police cell...what is wrong with you?"
"Oh...but Mr Karl...you know...it is not all that simple and easy to change habits of generations in me. I mean, look, Sir, we have been doing this littering of the environment for a long time, it is in our blood. My parents showed me as a kid how to through garbage into nature...and we never cared."
"But now times have changed, and you must care!" stated Mr Karl clearly the new rules and smiled at Louis whose entire family he knew well by now. "And also, young man...."
"Yes, please Sir...what is it?"
"You used defecating in public around Ramada Hotel at Cocoa Beach...people saw you there with pants down and your bottom in the air. Is that nice?"
"Oh... Sir, please...I told Judge Owusu already that I am so, so sorry for what I have done there...and I swear Sir, I promise by the name of my parents...I will never do it again...I swear!"
"When you or people that wish you well have paid the fine that is spoken over your head... then you can leave."