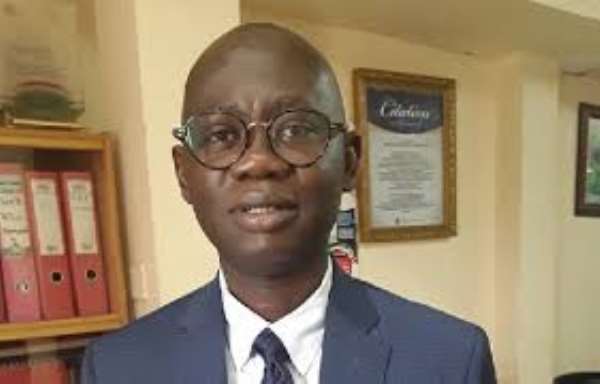 Election is approaching and political parties are lacing their boot to the count down to the 2020 elections. Various strategies are being employed by them to outsmart their opponent.
Reaping political capital out of situations is one of the strategies the NDC had employed to make the current government unpopular as much as possible.
Among them is the teachers arrears issues that had taken center stage in the heat of the campaign prior to the elections. Some groups of young teachers have converged on Telegram; close to 3000 claiming that the government owes them arrears. They started with radio and TV interviews and information available to me indicates that they will soon match to Accra for a mammoth demonstration. One thing is sure, NDC will reap huge political capital from the impending demo. In other to make their plans work, the NDC had planted their boys among the leadership of the 'Aggrieved Teachers' front.
To unearth the truth, a popular NDC guy in the Central Region who once stood for a constituency Secretary for one of the Assin constituencies called Effah Kweku Tabiri is now the PRO for the group. Effah Tabiri is a known NDC activist in the Central Region, who is deeply involved in politics and has taken money from his pay masters, NDC, to help congregate teachers on Telegram to enable them make the government unpopular.
It's no coincidence that Effah Tabiri is now the National PRO. He has been promised with a big fat position should the NDC win the elections. Effah Tabiri is not clean and in the coming days, I will expose him on his shody deals pretending to be wolf in a sheep's skin and working for NDC.
I will urge the leadership of aggrieved teachers to expunge him as quickly as possible because the information available to me indicate that NPP will not take this matter lightly since it's being fueled by foul means engineered by some NDC young activists.
I sympathize with the young teachers for their plight but I think if they have independent leadership devoid of political elements, the government through GES and MOE will listen to them. If the government get pissed off because some group wants to make it unpopular through clandestine political moves, especially doing this peak era, then he will have no choice than to activate a counter against such groups.
It is imperative for the leaders of the aggrieved teachers to be circumspect because soon political weapon will be unleashed against them so long as NDC is taking advantage of the movement with elements like Effah Kweku Tabiri and Co in their front.
I will urge the leadership to kindly re-strategise and appeal to the government through GES and MOE and he will listen to you. Election year is a crucial year and if you won't play along you must take precautions.
Don't say I did not say it. Share it so that the leadership of the aggrieved teachers will listen and take caution.
Sylvester Esubonteng