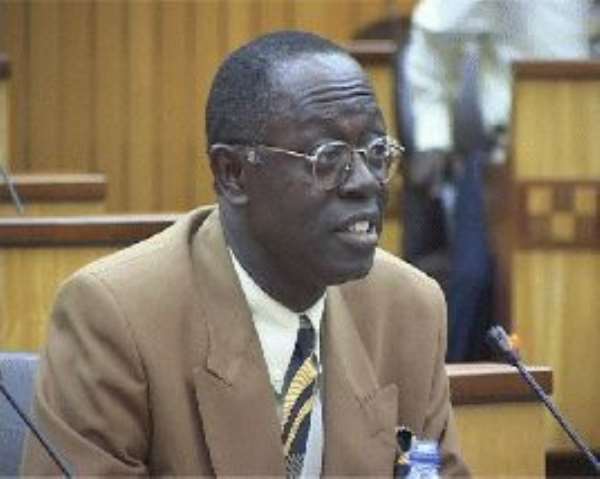 The Speaker and the Leadership of Parliament on Thursday said it took care of the ailing Mr Justice D.F. Annan, Former Speaker of Parliament, before his death. A statement by Parliament read by Mr Kwamena Bartels, Minister of Information and National Orientation, during a press conference by the Ministry of Education, Youth and Sports, said as far back as July 2002..,
...the Clerk to Parliament wrote to the Chief of Staff seeking permission and funds on behalf of the deceased to undergo his annual post-operation medical reviews, the latest being March 2006. It said since his return to Ghana after the latest review, Parliament continued to closely monitor his health until his death. The statement was in reaction to a statement allegedly made by Former President Jerry John Rawlings that sought to portray that the Former Speaker of Parliament was neglected by Parliament and the State.
The statement said: "In March when the present Speaker visited the deceased, he offered to provide every support to enable him to undergo further treatment. The late Speaker respectfully declined, citing age as the reason." The statement said in a communication to Parliament, one of his own sons observed: "Justice Annan has been ill for several years, a fact known to your Honourable Office, as Parliament covers his medical bills including foreign travel and medical expenses."
It said as late as May this year, a brand new car was provided to the late Honourable Speaker to replace an ageing one provided him on retirement. The statement said at no point in time did Parliament and the State for that matter shirk its responsibilities to ensure that Justice Annan got the necessary medical attention.