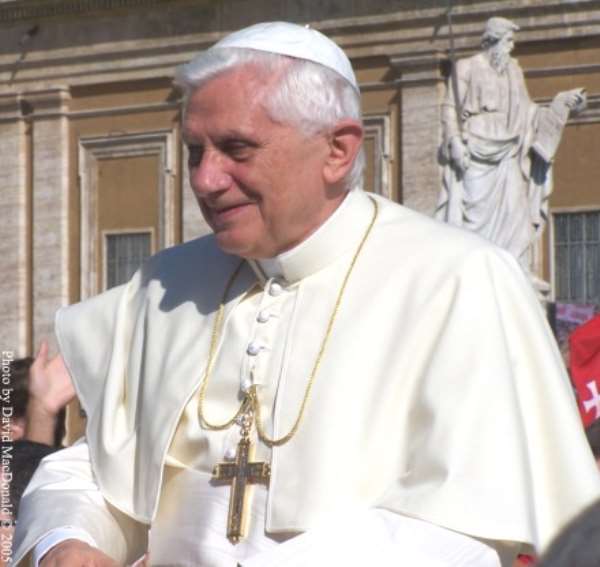 Pope Benedict's comments about Islam could hurt global religious harmony, government and religious leaders in the world's most populous Muslim countries said on Friday. A growing chorus of Muslim leaders have called on the Pope to apologise for the remarks he made in a speech in Germany on Tuesday when he used the terms "jihad" and "holy war".
Pakistan's national assembly, parliament's lower house, unanimously passed a resolution condemning the Pope's comments. "This statement has hurt sentiments of the Muslims," the resolution said. 'Retract remarks' "This is also against the charter of the United Nations. This house demands the Pope retract his remarks in the interest of harmony among different religions of the world." Pakistan is the world's second most populous Muslim nation after Indonesia. Islamic scholars say the Pontiff's comments show how little he understands Islam and some have said Islamic countries should threaten to break off relations with the Vatican. The Vatican issued a statement to say the Pope had never meant to offend Islam.
Criticism of the Prophet Mohammad
In his speech at the University of Regensburg, Benedict quoted criticism of Islam and the Prophet Mohammad by 14th century Byzantine Emperor Manuel II Palaeologus, who wrote that everything Mohammad brought was evil and inhuman, "such as his command to spread by the sword the faith he preached".
Benedict repeatedly quoted Manuel's argument that spreading the faith through violence is unreasonable, adding: "Violence is incompatible with the nature of God and the nature of the soul."
The reaction was swift. Statements could hurt relations "It is obvious from the statements that the Pope doesn't have a correct understanding of Islam," said Din Syamsuddin, chairman of Muhammadiyah, the second largest Islamic organisation in Indonesia.
Syamsuddin told Reuters the remarks could hurt "harmonious" relations between Muslims and Catholics and urged Muslims against reacting excessively.
"Whether the Pope apologises or not, the Islamic community should show that Islam is a religion of compassion," he said. Pope 'misunderstood Islam' Fauzan Al-Anshori, spokesperson for the radical Indonesian Mujahideen Council, said the Pope misunderstood Islam and jihad (Islamic holy war or struggle) and challenged him to a dialogue.
"Muslims can't eliminate jihad from the Islamic discourse, the same way Christians can't do away with the doctrine of Trinity," he said.
The Vatican press office said the Pope had not intended to carry out an in-depth study of jihad and Muslim thinking about it, "even less to offend the sensitivity of the Muslim faithful".