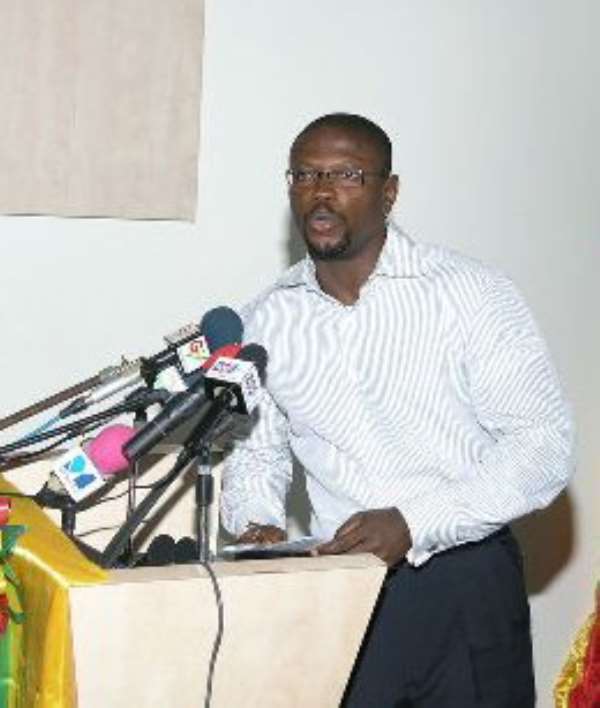 Ex-President Jerry John Rawlings has been usually quiet on the Ghanaian political scene. There had been credible reports that the ex-President had been asked "to politely keep quiet" but the Founder of the National Democratic Congress (NDC) has broken his silence.
He has promised heavier 'BOOMS' but in the process, unleashed some light 'BOOMS'. The recipients of these new 'BOOMS' including the BBC and Reuters Correspondent in Ghana, Kwaku Sakyi Addo; some members of his own party, the NDC; the ruling New Patriotic Party (NPP) and sections of the Ghanaian media.
The occasion was when the family of the late Nii Adjei Boye Sekan called on him to formally inform him of Nii's death and funeral arrangements. The late leading member of the NDC was a Presidential Staffer responsible for Progressive Voluntary Organisations (PVOs) in the NDC era. He was also the Member of Parliament for Ledzorkuku (in the Greater Accra Region) from 1992 to 2000.
Nii Sekan, who died in early August, this year, will be buried on Saturday, September 23. His family was accompanied to the ex-Presidentt's house by some members of the NDC. In an interview with The D. Dispatch, Sakyi Addo said, "credible reports reaching me from the meeting are that the ex-President lashed at me, verbally.
His anger was that I had not filed any story on the on-going cocaine saga for the BBC. My understanding is that along the line, he (Rawlings) called on some of the NDC members present to deal with me, to teach me sense."
On his next line of action, Sakyi Addo paused and replied, "I will get further collaboration and consult my lawyers." The D. Dispatch report on the interaction quoted ex-President as being worried about the rate of "timidity" among Ghanaians, particularly members of the NDC to point out the ills being visited on Ghanaians. Mr Rawlings also told newsmen that at the appropriate time, he would give a catalogue of such ills. He denied that he had been prevented from commenting on national issues.
Rawlings added, "I hear some people are urging me to keep quiet. Who can gag me?"