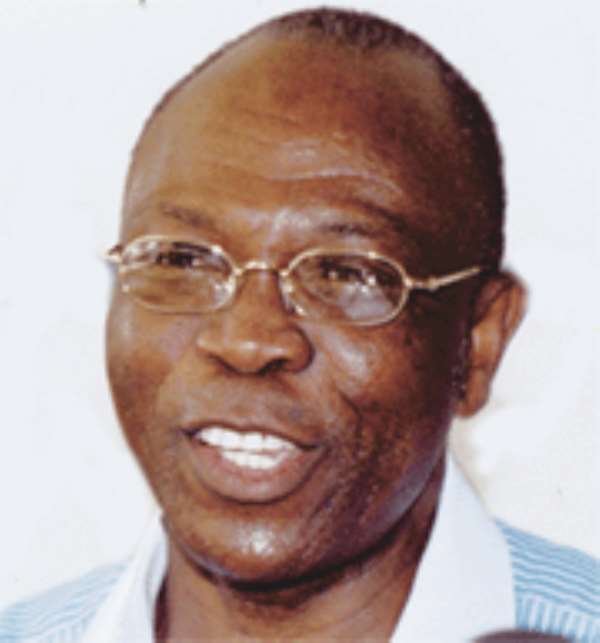 An aspirant of the National Democratic Congress (NDC) presidential race, Mr. Eddie Annan has refuted the allegation that he has the full support and blessing of the founder of the party, Jerry John Rawlings. He said before the Party officially opened nominations for the presidential primaries Mr. Rawlings stated to declare his support for any of the contesting candidates and as such he was going to remain neutral.
According to him, the statement of the ex-president was enough to end the speculations that he (Rawlings) does not support any of the candidates, adding that he has not received any message from him that he supports him.The guidelines governing the NDC presidential election ban certain officials of the party from openly declaring their support for any of the candidates.
The ex-president J.J. Rawlings whose style has always been to support one of the candidates, this time around would not have the leeway because his position does not allow him to do so. This is the first time that the laws of the Party have been caught up with Mr. Rawlings.
Speaking on a local-based radio station, Mr. Annan also denied the allegation that he was behind the newspaper publication that Prof. Atta Mills, also an aspirant had thrown in the towel. He said he has no knowledge about the publication and believed that he would have been informed by Prof. Mills if he had thrown in the towel. He alleged that such stories might have been masterminded by the detractors of the party arguing that they have to rather fight their common enemy, which automatically is the NPP.
Mr. Annan who was the former bank roller of Prof. Mills indicated that throughout his campaign tour, unity and cohesion within the party has been the focus, adding that they should not allow such publication to divert their cause of the party. Unlike the 2004 elections, this time round, about five persons have been touted to be contesting the NDC presidential candidacy. They are Dr. Spio Garbrah, Alhaji Iddrisu, a former Defence Minister and one time presidential staffer, Prof, Mills, Mr. Annan and the Member of Parliament (MP), for Bole-Bamboi, Hon. John Mahama.