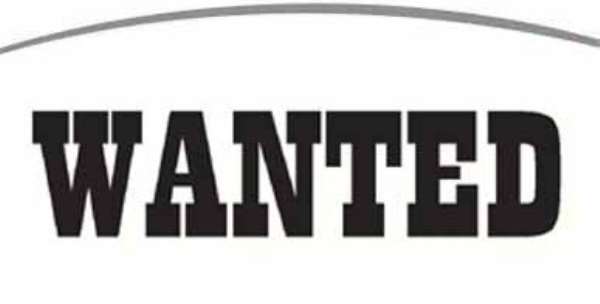 A 25-year-old young man has duped several clients of his father's printing press of over 500million cedis.Collins Dwomoh, who was operating his father's printing press, Patrick Asare Printing Press, located at New Achimota, a suburb of Accra, is currently on the wanted list f the police.
Mr. Patrick Asare, who reported the incident to the Achimota Mile 7 police said, several people suspected to be victims of his son's criminal activities actions, had called at his house, demanding their money. Mr. Asare, who was resident in Germany, said he returned to Ghana, only to learn of his son's misappropriation of funds, as well as fraudulent activities, which were running down the company.
In his compliant to the Achimota Mile 7 Police, Mr. Asare mentioned that Collins, while managing the printing press, duped a number of people, using his name. He therefore, decided to report the case to the police to help him arrest his son for the law to take its course. However, the police are conducting investigations to help apprehend Collins, who is now on the run.