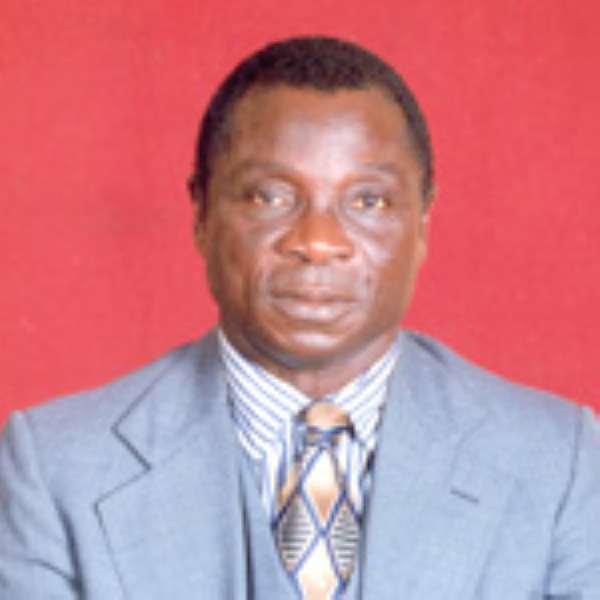 Prof Dominic Fobih, Minister for Lands, Forestry and Mines
Professor Dominic Fobih, Minister for Lands, Forestry and Mines, yesterday expressed satisfaction with the level of exploratory work being undertaken by Alcoa-Ghana Bauxite and Alumina Company Limited within the Atiwa Forest reserve near Kibi in the Eastern Region.

The reserve, a secondary forest, has being given out by government for exploratory works by Alcoa to determine the level of bauxite deposits for mining purposes to feed the VALCO aluminum Plant at Tema.
Prof Fobih, who toured the exploratory site in the company of some officials of the Ministry with some journalists, said very little damage has been done to the forest and the company needed to be commended and encouraged to continue with the exploratory venture.
"With the level of exploration that has been done, if the resource is not mined it remains the asset of the nation and would help future generation to easily identify areas with the resource deposit," he said.
Alcoa is an American company that has been in existence since 1960 and mines bauxite across the world with major sites in the Caribbean, Australia and Africa.
Prof Fobih said considering the comprehensive nature of the project with its ability to create jobs at all levels from exploration, through the mining of the bauxite, the refining into Alumina, which would be fed to the VALCO plant and smelted into aluminum and used for all kinds of products from roofing sheets to cooking pots, the project needed to be encouraged.