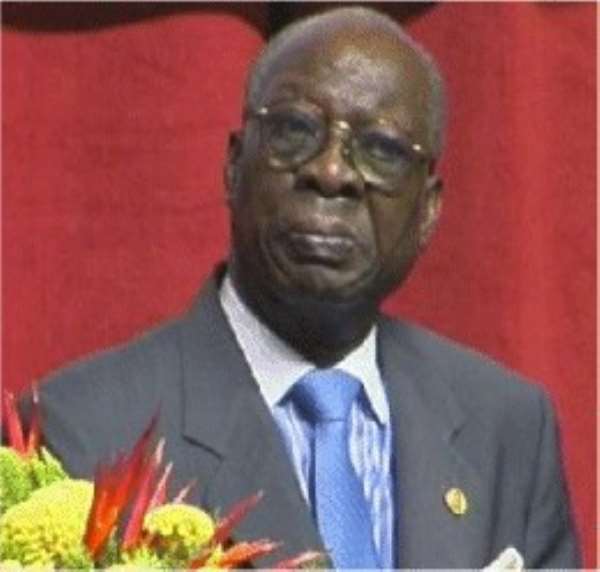 Former Speaker of Parliament, Peter Ala Adjetey has in his first ever comment on the decision by his Party not to nominate him for re-election stated that no one bothered to let him know that he will not be re-nominated. Rt. Hon. Ala Adjetey told journalist Kwaku Sakyi Addo that he was never called or informed that he will not be re-nominated until some MPs hinted him a day before the 7th of January 2005.
According to him, although he had expressed interest in accepting a new nomination, nothing was heard from the NPP or the President, adding that he made several unsuccessful efforts to reach the President after he got the news. Expressing surprise at the development, Mr. Ala Adjetey said two days earlier the President was in Parliament and praised him, agreeing to a suggestion by Kwaku Sakyi Addo that it was probably a swan song.
In a rather bizarre development on the 7th of January 2005, minority NDC members of Parliament nominated Mr. Ala Adjetey for election as Speaker, while the NPP majority nominated current Speaker Ebenezer Sekyi Hughes.That development crowned what had been rumours that the NPP of which he has been a national chairman will dump him and also brought to fore disagreements between him and Majority leader Felix Owusu Adjepong over who controlled Parliament.