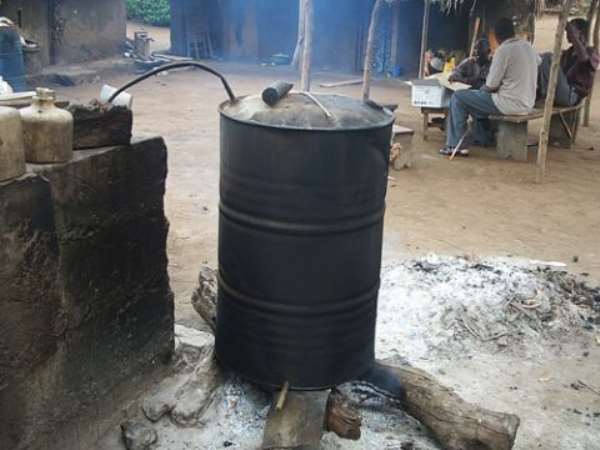 Ghanaians consume 40 million gallons of locally distilled gin (Akpeteshie) and 11 million cartons of beer annually, according to statistics from the Blue Cross, a religious organization.
Rev. Frank Dei, the Pastor In-charge of Amoana Praso Presbyterian Church of Ghana, said this when preaching at Nkawkaw Grace Presbyterian Church on Sunday as part of activities marking National Blue Cross Sunday at Nkawkaw.
He said studies by the organization showed that alcohol and drugs were affecting not only the health and education of the youth but also their productivity.
Rev. Dei said the youth between the age 10 and 15 who are attending junior secondary and senior secondary schools and tertiary institutions were smoking cigarette, Indian hemp and cocaine in addition to drinking alcohol.
He said Christians should educate the youth to avoid smoking and drinking to enable them become responsible adults to lead the nation.