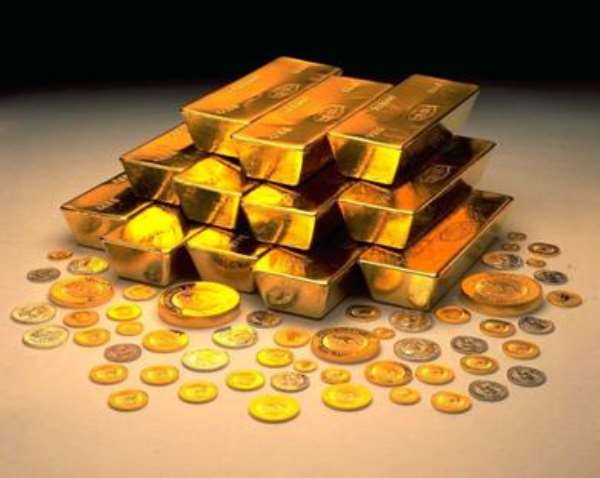 There is an overwhelming sense of déjà vu, for me, which reminds some of us, of the lies and half-truths that were deployed, when a few well-connected, and powerful figures, in Ghana, at the time, sought to get rid of the golden share, which Ghana had, in Ashanti Goldfields, in order to pave the way, for smooth takeover, on their own terms, of Ashanti Goldfields, by AngloGold. Hmmmm, eyeasem, oooooo. Yooooooo...
To begin with, the question we ought to ponder over, as the asset-stripping of the enterprise Ghana, gathers pace, is: Why are Ghana's ruling-élites, carrying on, as if a healthy and thriving natural environment, can be sacrificed, without dire consequences, for endless-collaterised-debt? Hmmm, eyeasem ooooo. Yoooooo...
Massa, collaterised-debt by any other name, is still collaterised-debt: it is the unpardonable-and-unconscionable mortgaging, of the future, of our younger generations, notwithstanding whatever fancy nomenclature is adopted, by our sly vampire-élites, to try and bamboozle unwary-innocents-abroad-and-locally-in-Sikakrom. Yooooo...
Hmmmm, eeiiiiiii, Oman Ghana, eyeasem, ooooo - enti yewieye paaaaa, enei? Asem kesie ebeba debi ankasa, ooooo,
Assaaseyaa-Agyapaaapabi PLC. The question is: Ladies and gentlemen of Ghana's mainstream media, isn't there a sense of déjà vu, amongst you at all - with memories of the tactics used to deprive Mother Ghana of her golden share, when we were tricked into accepting the vain-sugar-coated-promises, which enabled clever-foriegners to use AngloGold, to swallow up Ashanti Goldfields, lock stock and barrel, without trace? Yoooooo...
Finally, perhaps when we eventually cotton on to the fact that a manufactured-fog-of-deceit, was deliberately spread, worldwide, through super-expensive-IPO-roadshows, in repeating the selfsame financial equivalent, of the devilish-sleight-of-hand-manoeuvre, which enabled canny foreigners to deprive us of Ashanti Goldfields, we will then curse all the unpatriotic-greed-filled-Ghanaians, who cooked up this unspeakable and unpardonable heist. But, alas, it will be too late to do anything about it, then. Eeiiiii, Oman Ghana - enti yewieye paaa enei? Hmmmm, eyeasem, ooooo. Asem kesie, bi, ebeba, debi ankasa, ooooo. Yoooooo...
Sent from Samsung tablet.