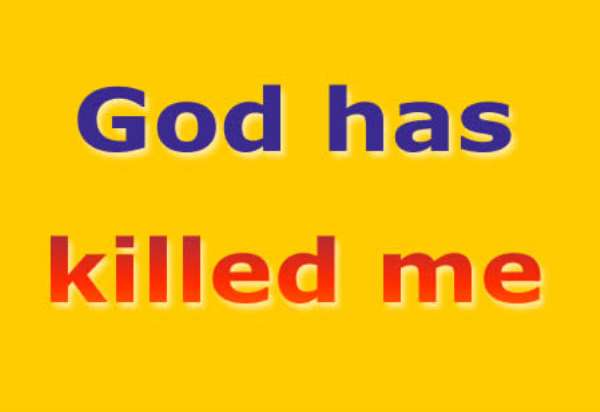 He was not sure whether to go over and face the music and the people causing the noise late at night. but he knew without confronting the problem head-on he would never have a peaceful night anymore. Late Friday evening as most people were at home watching TV and getting ready for the weekend had he to step down from his apartment and walk behind Block D Line seeing the progress the workers were making with E Line. The new houses were to be sold to potential buyers and not simply rented out. He had asked for SSNIT that was building E Line for the price of their three-room apartment and was shocked. Never on earth would he be willing to pay such a high price for an apartment in that location, ownership of small four walls with no garden of the owner´s own. He was wondering whether SSNIT was able to find any buyers for the flats or whether they had to come down with the asking price. The Blocks were built by contractors from Brazil that had before constructed Kwame Nkrumah Interchange at the Circle in the city centre of Accra. He knew Brazil was an important exporter of sugar and frozen chicken parts the locals enjoyed so much while for him these parts were only leftovers from the slaughtering of chicken and as even safe for human consumption in his part of the world would have ended up as animal food. The overall support Ghana received from the biggest economy in Latin America was the reason they had to give something back like good contracts and an open market to the overproduction of the Brazilian farmers and industry to secure jobs for Brazilians leaving Ghanaians resting in their merciful hands. As he had not been in office while the contracts were signed for his area it was little that he could do to stop the project and replace it with wisdom.
While crossing the road Mr Karl thought of the talks in the country that he had to listen to only too well. Everyone was looking for contracts from the Government and once signed it people were so happy as if life had blessed them in abundance. Little did they think that Ghana was highly indebted and the development of the economy in limbo, a game of bingo at which end no one knew when his contracts would get honoured by having hard currency in someone`s bank account. Contractors had to pay for the material and labour costs for their projects well in advance. Even after orderly completion of their projects accordingly to the contracts signed it was a nightmare to get the work paid. The Government Officials were trained well in giving excuses and promising the day of payment would not be far but soon. These talks contractors in the country had with Government Officials on several occasions while back home to pay workers and feed the own family became a problem to many of the hopeful. Certainly, one day they would get paid, certainly mostly after they had to close their business and most certainly to take the Government to court over the delayed payments would end up such contractors from getting new contracts. Therefore it came as no surprise one President one day accepted an SUV for the Presidency from a Burkina Faso contractor that normally in Germany would be seen as bribing a Government Official and ended such contractor in prison or with a hefty fine and no contracts given anymore. But Ghana was a quite different country to Europe with its own rules and regulations. Mr Karl laughed inside him while passing very few people heading into the same direction as he. His way made him pass on his left along with a private Primary School the three buildings made of wood boards and painted in a light blue while to his right the high raised concrete wall was painted in a brownish form of orange behind which private houses were located and the great courtyard inside one of them as Sunday Church for Glorious Wave Church International of Prophet Doctor Emmanuel Badu Kobi born in Kumasi called as Man of God to reside in Community eighteen in Tema, popular known as Sakumono.
The parking lot was huge. At the Southside was the uncompleted building of the private residence of the Prophet not yet painted but fenced with an impressive concrete wall all around and a big black-painted iron gate with two wings as it was common at many residences in the country of that magnitude. Along the walls, the railway tracks of the Accra-Tema line were even at nights clearly visible. To the right, the church building was uncompleted in the upper floors intended to host a radio and TV station in future, while the auditorium had been well completed long ago and just recently tailed and painted inside new. The signboard once used to remind visitors always of the Prophet once having inaugurated the church and been the former Spiritual Father of the Prophet had been removed leaving a grey square spot behind. Cars were parked all over the place awfully close to each other. Ghanaians were of the mindset that to have a car was very necessary for them especially their acceptance in public and the better the car, the latest model at least, would bring them the respect they thought they own from others would do this trick. Mr Karl was entering the auditorium and knew back home in Germany people would not mind the kind of car they have but how best and most efficient to get around town and from the rural areas into the urban centres. He himself was an admirer of vintage cars, Rolls-Royce II being is favourite not only in style but in the economic aspect of it. As a Vintage car it would cost less money to keep it on the road and after years of enjoyment sell it for the buying price if not higher, therefore investment into the wisdom of a clear mind that cannot be corrupted by other people´s opinion.
Mr Karl was greeted by an Usher Louise Bentil a very tall woman with a typical African Lady`s behind, the delight for any man`s eyes, a man that has all the needed senses to enjoy life to its fullest. He regarded himself to be among such men and allowed her to show him his seat with a big and bright smile on his face. While Louise Bentil left back to her position at the big door leading in and out of the church to greet further churchgoers, he took time to follow her with her eyes not willing to stop enjoying his life to be a man. When the music started his focus was straight focused onto the altar where the Prophet would stand to present his sermon flanked by twins, two young men that were always dressed the same style in African print and African design. The twins were entering the church always as a pair and never spoke a single word to anyone until church service had finally ended.
Mr Karl looked around the impressive structure of the church all paid for by donations and offerings of many people and church members that had come and gone. Close to the altar in the middle of the church standing was the place of the cameraman live streaming the entire church services on social media. In the far right-hand corner of the back near the entrance door mothers were sitting with their children. While in his own society children were only for their parents in Ghana children were for anyone that wanted to play with them and have fun. The church had its distinctive order. Pastors and Elders were sitting on their assigned chairs in their special corners of the church. On stage, the stage on which the altar was standing, the majestic golden impressively carved chairs for the Prophet and his wife were placed behind which the chair for his body-guard, a former Air Force Commander, had been put. This impressive and well-trained man in his mid-thirties was always ready to give his life for his prophet and safeguard him.
It was a great challenge for Mr Karl to focus on the upcoming church service and not the dresses and attractive body shapes of the females' church members, extremely hard indeed as the variation of both were confusing any man with senses. Little did he understand that not all people around him had come to church to pray and to listen to revelations from the bible. More than a handful of ladies were single and thought the best place to find their future husbands would be either be found in church or by attending a funeral. Some of them discovered him and their smiles flew across the auditorium over to his seat. He smiled back trying hard to concentrate and contain his emotions. Mr Karl knew it was immensely popular with Ghanaians for them to see one of their ladies being married to a White Man if he would not be an Asian.
Everyone got up. Mr Karl got up as well not knowing why what had happened? He looked around but saw nothing special that should have caught his attention. Out of a sidewalk Prophet Doctor Emmanuel Badu Kobi smiling as always appeared on stage and took his seat, his wife by his side and at her side the two residing Pastors, Pastor KK, and Pastor Wright. The Prophet looked over his flock and was incredibly pleased to see them, his family to be. Whether one person would attend his service, or thousands would never be of concern to him as what he had to do was from God for people, and even if only for one. While the music was still playing so loud, so loud for all people on the other side of the church to hear, in D and Cline and along the railway tracks Prophet Badu Kobi stepped to his altar, looked into his prepared manuscript and asked the music to stop. By his physical statue one not knowing the anointing on him somewhere around the world would not know and understand his capacity to change lives and heal the wounded and sick.
He started his sermon; Mr Karl was carefully listening. At first, his mind was to check that man of God out and see his weakness, the angle from which he could possibly attack him to bring order into his area of responsibility and for him personally to have a good night sleep. He was of the belief the windows of the church could be kept closed at times of worship and god would hear their music and prayers even if they turn down the music way back low as he was used to in Germany. After all, even the Government in Flagstaff House had given out the instruction's churches should ensure not to disturb any neighbour. When he thought of instructions of the Government in Accra, he constantly had a good laugh as in the end no one really cared what was supposed to be but went about their own style of living in the country.
Prophet Badu Kobi called for Mr Beautiful to answer him a question. While running in his own style as a short man Mr Beautiful made sure always to be at the disposal of his Man of God. Mr Karl watched very closely what went on. His German mind was overly critical about the steps taken by the Prophet and tried to think for himself while Ghanaians around him accepted every word spoken from the altar as the voice of their king. He, on the other hand, tried hard to look behind every word the Prophet was speaking and trying hard to understand the implication of his revelations in his own personal life. The sermon was closed for the day, the Prophet stepped down to his congregation and walked through the rows of chairs, chairs mostly of metal and textile only a few plastic chairs left used for mothers with their children mostly. His Resident Pastors and Ushers followed the Prophet through the rows of chairs with a microphone. From time to time Prophet Emmanuel Badu Kobi stopped, contemplated in inner silence, and called on certain people that he saw a star or a problem in or above. He mentioned the problem and asked the affected church member to step out so that he could pray over the problem and make it disappear.
Unexpectedly came Prophet Emmanuel Badu Kobi to Mr Karl. He pushed the empty chairs before Mr Karl aside, hold his microphone before the mouth of the white man he had never seen before and asked straight on: "What do you want?"
Mr Karl was unprepared. For few seconds did he look straight into the eyes of the Prophet and of the microphone saying: "My money back!" The next second he felt ashamed as to ask for the relatively small money that got stolen from him while he was rewarded with the mandate to manage a part of a foreign land.
"It is not the money that you are really looking for," corrected Prophet Emmanuel Badu Kobi his new church member. "Your destiny is not in that money. Your destiny is in gold business...and more so in cocoa business...that is what I see in you. You are made for these two things but till now you never knew."
"Yes...I never knew," said Mr Karl very quietly and impressed by the presence of the Prophet, a Man in fact, but aligned with so much spiritual power. Mr Karl did not dear to breathe out not to show any signs of emotions, even did not dare to speak out.
"I can see greatness in you, Sir. You are a very, very blessed person that will go up and up in life. On the way, you will face many challenges. Now I can see above your head danger is coming to you. Evil forces have gathered in a foreign land...I can see Benin...near its capital city of Cotonou...in a house of a Mallam...there they had a meeting not long ago. They watch over you closely and want to end your life. They want to put shame on your name and the name of your entire family. But as I am a Prophet, a Man of God...this will never happen to you. My God will always guide and protect you. Please, Sir, step out and come closer to the altar. Yes, please Sir, follow me!"
Mr Karl stepped out ready to see the next step and willing to accept anything that was about to happen. Not only was he astonished about the four hours length of Late-Night Service in that Friday evening turning already into Saturday early morning feeling a bit sleepy in his bones. He stood surrounded by the two residing Pastors and Mr Beautiful before the Prophet and the altar. Prophet Emmanuel Badu Kobi prayed over Mr Karl, lifted the bottle of anointed oil, said another prayer before pouring it over his head and concluded that his work is done, and he is well protected from any evil attacks.
"You are a blessed and great man," whispered Prophet Emmanuel Badu Kobi into the ears of Mr Karl and allowed him to walk back to his seat. Mr Karl was looked at by others that offered him their white handkerchiefs to dry his eyes form the oil that ran all over his body. He gradually started to understand why the church members around him had waved their white handkerchiefs before many times while the music was playing. Now they moved closer to the stage and performed a traditional Ewe dance which made him smile reminding him of chicken having fun in life. He suppressed any such idea to show respect to a culture he still did not quite understand even Volta Region used to be German Colony until the end of World War one given to France as a reparation. The mighty Volta River indeed was not only a great source of electricity from Akosombo Dam but filled with living history. Before church ended, he put his offering in the white envelope produced by Louisa Bentil and dropped it to the floor. Charles Taylor managed to make it up to him while he is being on his way out. He introduced himself as a former professional Footballer in a German team. Prince Tegoe joined them mentioning once being a member of the Hoffenheim Football Club for three good years being a striker. Both had enjoyed their assignments, but the German language was not what they knew much about. In Gelsenkirchen Gerald Asamoah, also a church member of G-Wave had left the position of Football Player and manages part of the footballers in waiting. Sometimes he would come to church whenever he would be in Ghana as Prophet Emmanuel Badu Kobi was the spiritual father to all of them.
Mr Karl was unable to sleep that night still having to digest the many impressions from his new church. He laughed thinking how much he had hated this specific Man of God now understanding that he was needed for his personal protection and blessed future. He was dreaming himself away when his mother once broke a wooden serving spoon on his behind in half. She normally was never a mother that would hit her children to discipline them but that special day was an exception and still made him laugh. Before his eyes, he was standing in front of Hertie, a giant convenience store with anything the heart desired able to offer while he was still a little boy. It was that midnight when he was standing all alone before the store and looked through the huge glass windows into it located in front of Barmbek Train Station North of Hamburg. His eyes grew and grew so did his will and determination not to go back home. Possible would he return home the next day when his mother would have gone to work and not see him sneaking into the apartment for a few hours rest. He was hearing a voice from behind. His mother had run to him and called his name. Then she stood before him down in fears, filled with sorrows and worries. She had looked all over the area for him. He looked into her eyes and declared in crystal clear voice he would not come home if she still insists that he should eat the bread with the sausage he hated so much, the reason why he had left the dinner table and walked around the area that he knew only from day-light. She hugged him and begged him to come back home with her. certainly, he would not have to eat that bread with the sausage that he hated so much, and he would never have to do that, that is what he promised him to be down in tears. He smiled and was willing to join her into the car of her boyfriend that she had called out of bed to help her and find her missing son.
"Stop, please...we want to tell you something important," was Mr Karl hear two female voices in his head and seeing two blond young girls junior to him in school he attended that was named Schule Fraenkelstraße back many years go. He had turned around and investigated the excited faces of two young girls that he knew of but had never talked to. Bot explained at the same time: "When you stood for the position of the President of our Students' Union we did not vote for you, we voted for the other one that looks more handsome and was chewing bubble gum during his presentation. We simply fell in love with him. But over time we were watching you and discovered that it indeed was you running the Students Council and not him. He is just a good-looking guy, that is all. And when you decided against our strike to protest for drastic changes in our school, you stood your ground regardless of what we said and thought about you back then. For this kind of attitude today we want to show our respect to you and say that we were stupid one year ago when we voted for the other guy. Now we know what matters really in life which character is and standing always for someone´s own belief, never to shake no matter what others might say, always to stand firm in the middle of trouble and anger. That is for the sure and honest and laudable character. So, please accept our words that should always guide you in your life whatever might come against you." He so well remembered that he had felt most impressed by those words of two young blond girls in school on his way out to attend High School that would push him to University.