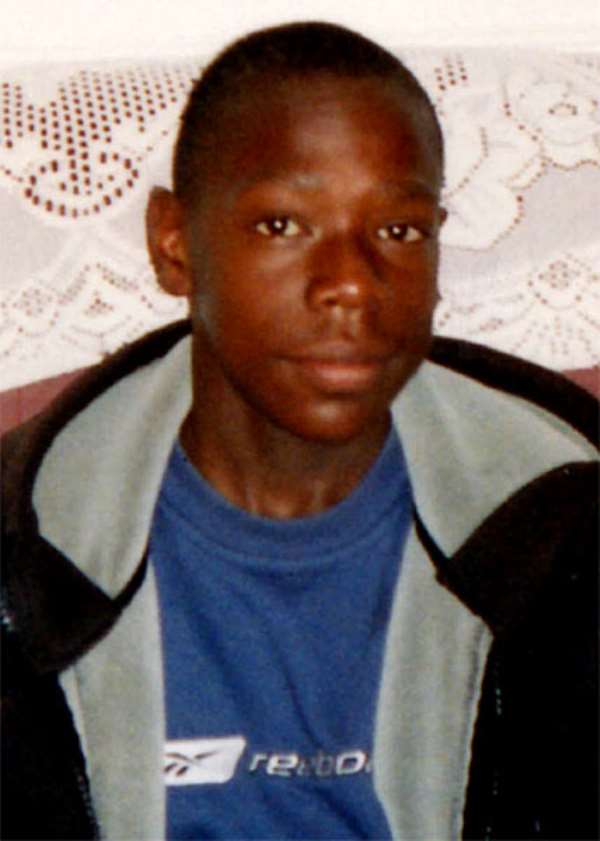 Jessie James
A 15-year-old boy gunned down in a city park was an innocent victim in the wrong place at the wrong time, police have said.
Schoolboy Jessie James was shot three times in the early hours of Saturday morning in a public park in Manchester's notorious Moss Side district.
He was shot with a semi-automatic pistol suffering two wounds to his torso and one near his appendix, police said.
He died at the scene.
Jessie was probably a victim of mistaken identity and nothing to do with local street gangs involved in a violent turf war, a news conference was told.
Detective superintendent Tony Cook said: "The motive is still unclear and we are keeping an open mind.
"Probably the most likely explanation is that Jessie just happened to be in the wrong place at the wrong time.
"There is not one shred of intelligence to suggest Jessie James was a member or affiliated to any gang.
"I am not saying they intended to shoot Jessie, perhaps he was in the wrong place at the wrong time.
"I think, to be honest, it perhaps was mistaken identity.
"It's still in the early stages of the investigation and we have launched a full major inquiry."