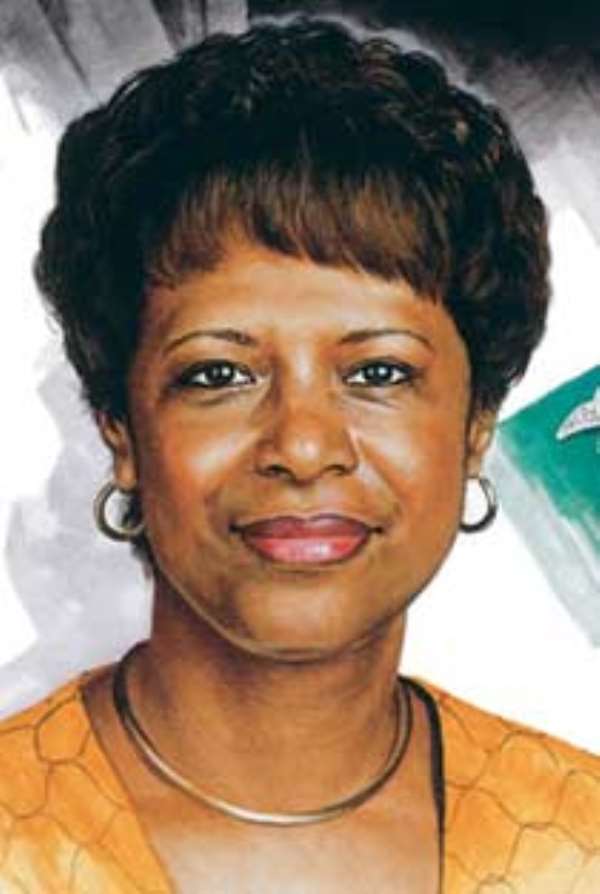 Ms Pamela Bridgewater, United States of America (USA) Ambassador, has noted that she would liaise with some USA based companies to assist Ghana overcome its current energy crisis.



She said there were some companies in the USA, which, had products and services that could be used to relieve the country's energy needs. Ms Bridgewater said these in an interview with the media in Takoradi on Friday, to round off his visit to the Western Region. She said presently the CMS International, which operated alongside the Takoradi International Company (TICO), would be expanded, to boost the country's energy needs.
Ms Bridgewater said the country's success in accessing 547 million US dollars from the Millennium Challenge Account (MCA) was a component of the Millennium Challenge Corporation of the USA and was aimed at providing better standard of living and opportunities for the people. Ms Bridgewater said the five-year implementation period of the compact would be critically monitored by the USA adding that the MCC would visit Ghana to access the implementation stage.
The ambassador said there would be access to future compacts from the MCA if the first allocation was implemented wisely and transparently.
The Ambassador said the strengthening of the private sector was a priority of the US government.
She said the US commercial section of the Embassy was presently holding discussions with small and medium scale businesses (SMEs) and the private sector on how to export to the US market. Some of the locally made products could find ready markets in the US if they were able to find partners, she said.
Ms Bridgewater said the US would support the private sector to find suitable partners to enable them export, exchange ideas and develop the local industries.
She said the private sector needed assistance to develop its infrastructure, export more value added products.
The ambassador noted that the country must develop its tourism potentials and energy to meet the needs of the private sector. Ms Bridgewater said the US would work hard and promote democracy around the world irrespective of the challenges.
She said the promotion of democratic values needed commitment and the US, its allies and partners were ready to promote it.
"People could live in peace, with their neighbours, develop their potentials and improving their businesses in an environment of freedoms and democracy" she added.
In a related development the Ambassador paid a courtesy call on Mr Anthony E Amoah, Western Regional Minister, on his assumption of office. She said though the Region was rich in natural resources its challenges were numerous.
She noted the development of sister-city, faith based relationships could go a long way to improve the infrastructure needs of the Region. Mr Amoah appealed to the ambassador to assist the region to develop its timber resources, rattan and bamboo industries to transform the economic potentials of the Region.
He noted that agro-processing in the Region needed capital and machinery to develop its potentials.