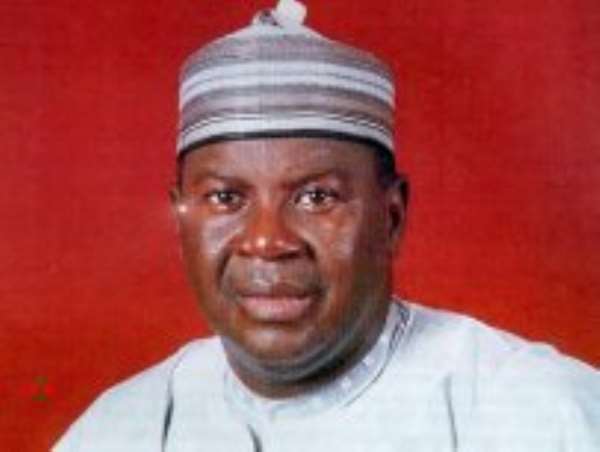 Vice President Alhaji Aliu Mahama, on Friday urged the chiefs and people of the Wala traditional area to follow to the full, the processes relating to the funeral, selection and enskinment of a worthy successor to late Wa-Na Alhaji Yakubu Seidu Soale, who died on Monday.



He called for unity and peace, which he said the people of the northern regions needed most instead of fighting each other in chieftaincy related disputes.
The Vice President, who is on a four-day working visit to the Upper West Region when a called at the late Wa-Na's palace on Friday, to console the bereaved family and the people of the Wala traditional area. He described the late Wa-Na as a traditional ruler, who dedicated his reign to fostering unity and peace among his people and urged the people to strive to sustain the achievement.
The Vice President said the best legacy the people of the Wala traditional area could leave in memory of the late chief was to ensure that the nomination and installation of his successor was done in unity and peace.
Touching on other matters, the Vice President said the up-grading of a number of senior secondary schools in the Region was to bring quality education to the door-steps of the people.
He said interventions such as the capitation grant and the National Health Insurance Scheme were aimed at bringing relief to the people and urged them to take advantage of the facilities.
Alhaji Mahama hinted that plans were underway to upgrade the Wa Regional Hospital to the status of a referral hospital, while the Tinga-Bamboi stretch of the Wa-Bole road, which links the Region to southern Ghana, was shortly to be awarded on contract for tarring. On behalf of the bereaved family, the Guli-Naa Seidu Braimah expressed the family's gratitude to the Vice President for his sympathy. He praised the government for the numerous development projects in the area including the provision of street lights, which he said had gone to improve night security.
The Guli-Naa also commended the government for the security it brought to the traditional area.
During the visit, the Vice President will inspect a number of on-going projects in the Region and also pay courtesy calls on a number of traditional rulers.
The Vice President had earlier paid courtesy calls on the Yeri-Naa, the Wa Chief Imam and the Ahmadiyya Muslim leadership. Alhaji Mahama was accompanied by Mr Asamoah Boateng, Minister of Local Government, Rural Development and Environment and Mr Opare Asamoah, Deputy Minister of Roads and Transport.