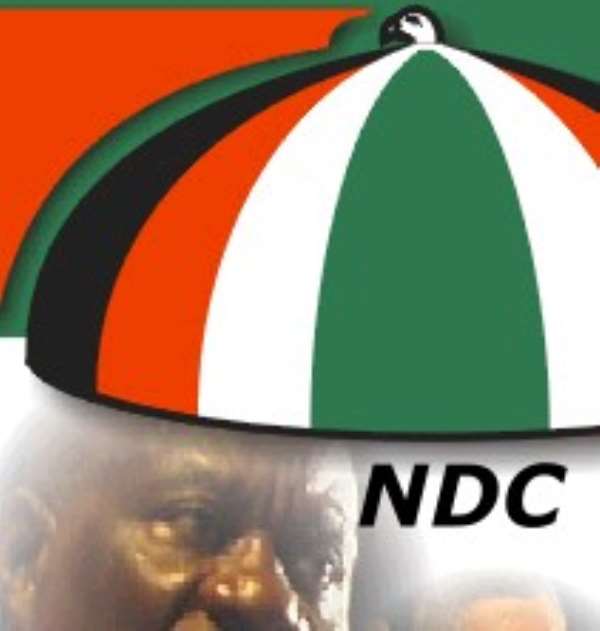 Dear Hon. Isaac Adongo, Y. E. John Dramani Mahama, and Good Friends of the Great NDC;
Re: 𝑨𝒈𝒚𝒂𝒑𝒂 𝑹𝒐𝒚𝒂𝒍𝒕𝒊𝒆𝒔 𝑭𝒓𝒂𝒖𝒅 𝒊𝒔 𝒕𝒉𝒆 𝑳𝒂𝒔𝒕 𝑺𝒕𝒓𝒂𝒘: 𝗧𝗛𝗘 '𝗔𝗞𝗬𝗘𝗠 𝗦𝗔𝗞𝗔𝗪𝗔 𝗕𝗢𝗬𝗦 𝗮𝗻𝗱 𝗚𝗥𝗔𝗡𝗣𝗔𝗦 𝗺𝘂𝘀𝘁 𝗚𝗼'
I am a student and fun of Finance and Economics and will not spare reading any political comment on controversial political issues about the Economy and Finance irrespective of the political ideology of the writer.
I read a lot on pieces shared by Dr. Mahamudu Bawumia and Hon. Seth Terkper on political-economic issues. After reading the beautiful and constructive piece from the finest Alex Kofi-Mensah Mould a.k.a. Sir Alex Mould on the Agyapa Royalties deal; I was excited about his trend of discourse. He raised constructive issues such as the illegality, unconventionality, lack of good corporate governance and prior experience of the SPV itself (Agyapa Royalties); and went ahead to propose alternatives. That is why I follow his page and read a lot of pieces from him.
Another write-up on the Agyapa Royalties deal cropped up and has attributed to Hon. Isaac Adongo (MP for Bolga Central) with the heading above. I initially thought it was fake and falsely attributed to Hon. Adongo, until I saw the same write-up copiously posted on the Official Facebook Page of H. E. John Dramani Mahama [on 31-08-20 at 9am with over 740 shares] with his (JM) remarks, '𝑨𝒏 𝒊𝒏𝒕𝒆𝒓𝒆𝒔𝒕𝒊𝒏𝒈 𝒑𝒊𝒆𝒄𝒆 𝒇𝒓𝒐𝒎 𝑯𝒐𝒏. 𝑰𝒔𝒂𝒂𝒄 𝑨𝒅𝒐𝒏𝒈𝒐 𝒐𝒏 𝒕𝒉𝒆 𝑨𝒈𝒚𝒂𝒑𝒂 𝑫𝒆𝒂𝒍'. I was utterly shocked! Frankly speaking, after reading the heading; '𝑨𝒈𝒚𝒂𝒑𝒂 𝑹𝒐𝒚𝒂𝒍𝒕𝒊𝒆𝒔 𝑭𝒓𝒂𝒖𝒅 𝒊𝒔 𝒕𝒉𝒆 𝑳𝒂𝒔𝒕 𝑺𝒕𝒓𝒂𝒘: 𝗧𝗵𝗲 '𝗔𝗞𝗬𝗘𝗠 𝗦𝗔𝗞𝗔𝗪𝗔 𝗕𝗢𝗬𝗦 𝗮𝗻𝗱 𝗚𝗥𝗔𝗡𝗣𝗔𝗦 must Go' and the first sentence which read, '𝑨𝒈𝒚𝒂𝒑𝒂 𝑹𝒐𝒚𝒂𝒍𝒕𝒊𝒆𝒔 𝒅𝒆𝒂𝒍 𝒊𝒔 𝒂 𝒃𝒊𝒈 𝒇𝒓𝒂𝒖𝒅 𝒐𝒏 𝑮𝒉𝒂𝒏𝒂 by 𝗣𝗿𝗲𝘀𝗶𝗱𝗲𝗻𝘁 𝗔𝗸𝘂𝗳𝗼-𝗔𝗱𝗱𝗼 𝗮𝗻𝗱 𝗵𝗶𝘀 𝗔𝗞𝗬𝗘𝗠 𝗠𝗔𝗙𝗜𝗔.'
What stopped me from proceeding to read the Hon. Adongo's write-up was the use of '𝗔𝗞𝗬𝗘𝗠 𝗦𝗔𝗞𝗔𝗪𝗔 𝗕𝗢𝗬𝗦 𝗮𝗻𝗱 𝗚𝗥𝗔𝗡𝗣𝗔𝗦' and '…𝗵𝗶𝘀 𝗔𝗞𝗬𝗘𝗠 𝗠𝗔𝗙𝗜𝗔'. But should that be an issue at all?
'𝐒𝐀𝐊𝐀𝐖𝐀' is a Ghanaian term used for 𝒄𝒚𝒃𝒆𝒓 𝑭𝑹𝑨𝑼𝑫𝑺𝑻𝑬𝑹𝑺 𝒂𝒏𝒅 𝒕𝒉𝒐𝒔𝒆 𝒘𝒉𝒐 𝒖𝒔𝒆 𝒔𝒑𝒊𝒓𝒊𝒕𝒖𝒂𝒍 𝒎𝒆𝒂𝒏𝒔 𝒕𝒐 𝒔𝒄𝒂𝒎 𝒐𝒓 𝒅𝒆𝒇𝒓𝒂𝒖𝒅 𝒑𝒆𝒐𝒑𝒍𝒆.
'𝐌𝐀𝐅𝐈𝐀' is an 𝒐𝒓𝒈𝒂𝒏𝒊𝒛𝒆𝒅 𝒊𝒏𝒕𝒆𝒓𝒏𝒂𝒕𝒊𝒐𝒏𝒂𝒍 𝒃𝒐𝒅𝒚 𝒐𝒇 𝒄𝒓𝒊𝒎𝒊𝒏𝒂𝒍𝒔, operating originally in Sicily and now especially in Italy and the US and having a complex and ruthless behavioural code.
I tried to know who Akyems are to deserve such adjectives such as 'Mafia' and 'Sakawa' or 'State Capture' from leading members of the NDC including Hon. Adongo and endorsed by not less a person than the former Vice and President of Ghana, Leader and Flagbearer of the major 'alternative' party, NDC; especially in an election year when the vote of a very Ghanaian is needed to successfully accomplish the 'Rescue Mission' of the NDC.
I googled 𝐀𝐤𝐲𝐞𝐦 and found that '𝐀𝐤𝐲𝐞𝐦𝐬' are an Akan people comprising of four traditional states; Asante Akyem, Akyem Abuakwa, Akyem Kotoku, and Akyem Bosome located primarily in the Eastern Region of Ghana which has significant NDC voters. NDC obtained 42.0 percent and 36.6 percent of votes in the Eastern Region in the 2012 and 2016 elections respectively.
H. E. John Mahama and NDC has often times accused NPP of tribal bigotry and condemn it most of the time. Yes! Tribal bigotry is one of the things I hate so much in my life. Tribalism and racism are strictly against the teaching of Islam, Christianity, the UN Laws, and any civilised society or ideology.
There is a certain feeling about tribal bigotry and how politicians have used it. NDC mostly accused NPP of tribal bigotry. I wonder whether NDC and its leadership has really introspected about their incessant use of phrases such as '𝗔𝗞𝗬𝗘𝗠 𝗠𝗔𝗙𝗜𝗔' or '𝗔𝗞𝗬𝗘𝗠 𝗦𝗔𝗞𝗔𝗪𝗔' to describe the President, Nana Addo Dankwa Akufo-Addo and government officials or NPP members who are Akyems. Has the party thought about how NDC members who are Akyems will feel about these attributions?
Well!
𝗞𝗶𝗻𝗴 𝗢𝗱𝗲𝘄𝗮𝗹𝗲 (𝘀𝗼𝗻) 𝗞𝗶𝗹𝗹𝗲𝗱 𝗛𝗶𝘀 𝗨𝗻𝗸𝗻𝗼𝘄𝗻 𝗙𝗮𝘁𝗵𝗲𝗿, 𝗞𝗶𝗻𝗴 𝗔𝗱𝗲𝘁𝘂𝘀𝗮 𝗙𝗼𝗿 𝗧𝗿𝗶𝗯𝗮𝗹 𝗖𝗼𝗺𝗺𝗲𝗻𝘁 – 𝑨 𝑷𝒍𝒂𝒚
Tribalism is one of the most sensitive issues to play with. One lesson I learnt from Ola Rotimi's play titled '𝑻𝒉𝒆 𝑮𝒐𝒅𝒔 𝑨𝒓𝒆 𝑵𝒐𝒕 𝑻𝒐 𝑩𝒍𝒂𝒎𝒆' was the degree of sensitivity of tribalism which must never be downplayed in national cohesion, peace and unity. Those who've read the book recalls when Odewale (son) and his father (King Adetusa) had an encounter over farm ownership at the time they had no knowledge of their blood relation.
What led to the son (Odewale) killing his father was the father (King Adetusa) remarks that, '𝒀𝒐𝒖 (𝒓𝒆𝒇𝒆𝒓𝒓𝒊𝒏𝒈 𝒕𝒐 𝑶𝒅𝒆𝒘𝒂𝒍𝒆) 𝒇𝒓𝒐𝒎 𝒂 '𝑩𝑼𝑺𝑯 𝑻𝑹𝑰𝑩𝑬' 𝒄𝒐𝒎𝒆 𝒕𝒐 𝒕𝒉𝒊𝒔 𝒍𝒂𝒏𝒅 𝒂𝒏𝒅 𝒄𝒂𝒍𝒍 𝒎𝒆 𝒂 𝒕𝒉𝒊𝒆𝒇?' In response to the '𝐁𝐔𝐒𝐇 𝐓𝐑𝐈𝐁𝐄' remarks by King Adetusa, Odewale said, ''𝑻𝒉𝒂𝒕 𝒊𝒔 𝒕𝒉𝒆 𝒆𝒏𝒅 𝒃𝒓𝒐𝒕𝒉𝒆𝒓. 𝑰 𝒄𝒂𝒏 𝒃𝒆𝒂𝒓 𝒊𝒏𝒔𝒖𝒍𝒕 𝒕𝒐 𝒎𝒚𝒔𝒆𝒍𝒇. 𝑩𝒖𝒕 𝒕𝒐 𝒄𝒂𝒍𝒍 '𝑴𝒀 𝑻𝑹𝑰𝑩𝑬' 𝒂 𝒃𝒖𝒔𝒉 𝒕𝒓𝒊𝒃𝒆 𝒂𝒏𝒅 𝒕𝒉𝒆𝒏 𝒔𝒆𝒓𝒎𝒐𝒏 𝒓𝒊𝒇𝒇-𝒓𝒂𝒇𝒇 𝒕𝒐 𝒎𝒐𝒄𝒌 '𝑴𝒀 𝑴𝑶𝑻𝑯𝑬𝑹'𝑺 𝑻𝑶𝑵𝑮𝑼𝑬', 𝑰 𝒎𝒖𝒔𝒕 𝒅𝒊𝒆 𝒇𝒊𝒓𝒔𝒕.'' Alas, Odewale killed his unknown father (Adetusa) all out of anger of 𝘁𝗿𝗶𝗯𝗮𝗹 𝗯𝗶𝗴𝗼𝘁𝗿𝘆.
'𝗕𝗨𝗜𝗟𝗦𝗔 𝗪𝗔𝗬' 𝗖𝗢𝗠𝗠𝗘𝗡𝗧
In February 2018, during the vetting of Martin Amidu as then Special Prosecutor nominee, Hon. Haruna Iddrisu jokingly used a common joke to address Martin Amidu. Haruna had indulged Martin Amidu to "𝒔𝒆𝒕𝒕𝒍𝒆 [𝒂 𝒎𝒂𝒕𝒕𝒆𝒓] 𝒕𝒉𝒆 '𝑩𝒖𝒊𝒍𝒔𝒂 𝑾𝒂𝒚'.'' Martin Amidu is Builsa by tribe. The rather peaceful light joke angered Martin Amidu who asserted that he would never use that expression to describe Haruna Iddrisu's ethnic group, Dagombas. "𝑰𝒕 𝒊𝒔 '𝑼𝑵𝑨𝑪𝑪𝑬𝑷𝑻𝑨𝑩𝑳𝑬' 𝒇𝒐𝒓 𝒕𝒉𝒆 𝑴𝒊𝒏𝒐𝒓𝒊𝒕𝒚 𝑳𝒆𝒂𝒅𝒆𝒓 [𝑯𝒂𝒓𝒖𝒏𝒂 𝑰𝒅𝒅𝒓𝒊𝒔𝒖] 𝒕𝒐 𝒖𝒔𝒆 𝒂 '𝑻𝑹𝑰𝑩𝑨𝑳 𝑬𝑷𝑰𝑪' 𝒕𝒐 𝒅𝒆𝒔𝒄𝒓𝒊𝒃𝒆 𝒎𝒚 𝒑𝒆𝒐𝒑𝒍𝒆 [𝒕𝒓𝒊𝒃𝒆]…𝒊𝒕 𝒊𝒔 '𝑶𝑭𝑭𝑬𝑵𝑺𝑰𝑽𝑬' 𝒕𝒐 𝒎𝒆," Martin Amidu said.
𝗧𝗵𝗲 𝗖𝗮𝘀𝗲 𝗼𝗳 𝗞𝘄𝗮𝗺𝗲 𝗭𝘂, 𝗡𝗗𝗖 𝗔𝘀𝗵𝗮𝗻𝘁𝗶 𝗥𝗲𝗴𝗶𝗼𝗻𝗮𝗹 𝗦𝗲𝗰𝗿𝗲𝘁𝗮𝗿𝘆 𝗮𝗻𝗱 𝗢𝗸𝘆𝗲𝗵𝗲𝗻𝗲'𝘀 𝗗𝗿𝗶𝗻𝗸𝗶𝗻𝗴 𝗪𝗮𝘁𝗲𝗿
In September 2019, Mr. Kwame Zu made a statement which was (mis)interpreted to mean that the King of Okyeman (Okyehene) drank the same water with animals prior to John Mahama led administration coming to power; and that John Mahama came to give them potable water. The written apology of Mr. Kwame Zu was rejected by the Okyeman Traditional Council and unless and until the whole 'NDC national leadership renders unqualified apology and pacify themselves ritually' the party 'could not take up any campaign activity in [any of] the 942 towns and villages under the Okyeman council.' Chief Linguist to Okyehene warned, adding that '𝘀𝗼𝗺𝗲 𝗽𝗼𝗹𝗶𝘁𝗶𝗰𝗮𝗹 𝗽𝗮𝗿𝘁𝗶𝗲𝘀 𝗮𝗿𝗲 𝘁𝗮𝗸𝗶𝗻𝗴 𝘁𝗵𝗲 𝗢𝗸𝘆𝗲𝗺𝗮𝗻 𝗧𝗿𝗮𝗱𝗶𝘁𝗶𝗼𝗻𝗮𝗹 𝗖𝗼𝘂𝗻𝗰𝗶𝗹 𝗳𝗼𝗿 𝗴𝗿𝗮𝗻𝘁𝗲𝗱 … 𝘄𝗵𝗶𝗰𝗵 [𝘁𝗵𝗲𝘆] 𝘄𝗶𝗹𝗹 𝗻𝗼𝘁 𝗮𝗹𝗹𝗼𝘄.'
At last, the NDC led by its national executives including the Chairman, Samuel Ofoso-Ampofo; Second Vice Chairperson, Betty Mould Iddrisu; Emmanuel Victor Smith, and the foul-mouthed Secretary, Kwame Zu; had to throng the Ofori Panin Fie, the Seat of Okyeman Traditional Council at Kyebi to render unqualified apology to the Okyehene, Osagyefuo Amoatia Ofori Panin. Recall that it took an intervention of Okyenhemaa Nana Dokua for Kwame Zu's fine to be reduced from 98 sheep to 48 sheep and 48 schnapps to purity the stool at Okyeman Bosam Bouso before the party and Zu was forgiven.
I thought we would learn lessons. '𝗔𝗸𝘆𝗲𝗺 𝗠𝗮𝗳𝗶𝗮', '𝗔𝗸𝘆𝗲𝗺 𝗦𝗮𝗸𝗮𝘄𝗮', '𝗔𝗸𝘆𝗲𝗺 𝗦𝘁𝗮𝘁𝗲 𝗖𝗮𝗽𝘁𝘂𝗿𝗲', '𝗔𝗸𝘆𝗲𝗺 𝗗𝗲-𝗙𝗮𝗰𝘁𝗼 𝗣𝗿𝗶𝗺𝗲 𝗠𝗶𝗻𝗶𝘀𝘁𝗲𝗿', 𝘁𝗵𝗲 𝗔𝗸𝘆𝗲𝗺 𝗣𝗿𝗲𝘀𝗶𝗱𝗲𝗻𝘁, etc. has done this or that, is this and that should be a worry for all who despise tribal bigotry.
Yes! We can criticise and call names, but never should we associate people's tribe to names and adjectives especially those that are derogatory in nature. We have had politicians being called names before, but no such links were or are made to their tribes. We never head of '𝗚𝗼𝗻𝗷𝗮 𝗜𝗻𝗰𝗼𝗺𝗽𝗲𝘁𝗲𝗻𝘁 𝗣𝗿𝗲𝘀𝗶𝗱𝗲𝗻𝘁', '𝗚𝗼𝗻𝗷𝗮 𝗗𝗲𝗮𝗱 𝗚𝗼𝗮𝘁', '𝗚𝗼𝗻𝗷𝗮 𝗔𝗶𝗿𝗯𝘂𝘀 𝗗𝗲𝗮𝗹', 𝗼𝗿 '𝗚𝗼𝗻𝗷𝗮 𝗣𝗮𝗽𝗮 𝗡𝗼'. Even as I equally condemn insults on politically exposed persons who have rendered service to this nation, the absence of tribal tag in 'incompetent', 'dead goat', or 'papa no' calls for less worry. Those issues are pretty political than tribal.
I sit down and imagine how we will feel if Haruna Iddrisu becomes president one day and people continue to tag everything about him with Dagbon. I imagine how I will feel when he and other Dagomba appointees are tagged as 'The Dagomba Mafia President', the 'Dagombas State Capture', 'The Dagomba Sakawa Deal' etc. It might have to take recitation of a Qur'anic verse or Hadith of the Prophet Muhammad (PBUH) to calm my anger at such persons making those derogatory remarks and associating same with my tribe.
I certainly will be uncomfortable if NDC comes to power one day and John Mahama is called derogatory names with Gonja attached to it; or Hon. Adongo becomes an appointee and is being called derogatory names with Frafra attached to it. And I definitely will not wish such a thing for any tribe in Ghana.
Dear NDC, by attacking the tribe of you political opponent, you are endangering our oneness as a unified Nation. Not only that, you are endangering your votes from among people of that tribe. You can't tell me that NDC does not need Akyems vote. So separate Akufo-Addo's tribe from his person, as a president, a political figure or a political opponent. Do same for Kojo Oppong-Nkrumah, Gabby Asare Otchere-Darko, Hon. Samuel Atta Akyea and Ken Ofori Attah. That attitude will not add any vote to NDC in the 2020 elections. It is not a power rescuing strategy. For goodness sake, you are an opponent to their political party (NPP) or political ideology or respective persons. You are not an opponent to your political opponents' tribe.
This piece of advice is not for sale. It is free. It costs nothing except a change of direction in the political discourse of the great NDC. However, rejecting this costless piece could cost the party heavily in the 2020 elections and beyond. The unity and oneness of our beautiful Ghana may not be spared.
Sorry for hurting you with this unsolicited advice!
Voice of a Ghanaian Voter from 𝗦𝗮𝗻𝗸𝗮𝗿𝗮𝘆𝗶𝗹𝗶.
𝗔𝗕𝗗𝗨𝗟𝗔𝗜 𝗬𝗔𝗞𝗨𝗕𝗨 (𝗺𝗿. 𝘁𝘆𝗰𝗼𝗼𝗻)
[31.08.2020] Tel: 024-042-3100
Email: [email protected]