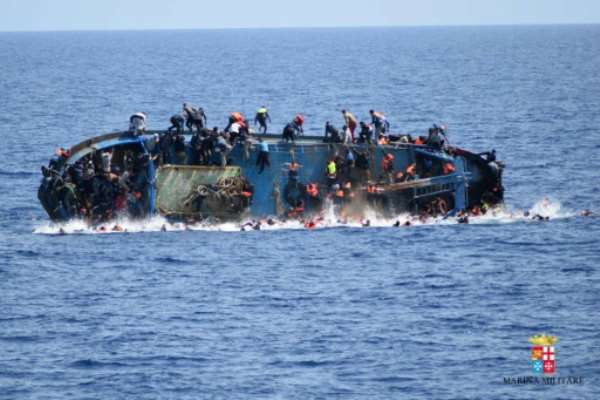 Dear Banksy, just
With the greatest respect, instead of financing migrants to cross the Mediterranean Sea to Europe, why do you not rather spend such funds to set up a free online multimedia streaming platform, instead - where talented young mAfricans can showcase their work?
Your ownership of such an online platform, will guarantee a global audience, and ensure that talented artists, musicians, dancers, sculptors, dress designers, filmmakers, handicraft-makers, etc., etc., from Africa, can earn decent money regularly, thanks to your intervention.
Alas, heartbreaking though it is, Europe's policy of blocking migrant boats to stop them reaching Europe's shores, is the right one - for it sends a powerful message to the criminal syndicates who run people-smuggling rings, with agents across Africa: that they will not be allowed to profit from their cruel and inhuman trade, smuggling vulnerable Africans to Europe, in leaky rust-buckets, across the Mediterranean Sea. Simple.
And, best of all, through the continent-wide bush-telegraph-grapevine, makes it absolutely clear to young would-be migrants from Africa that they are not welcome to a Europe that neither wants nor needs new migrants, like them. Since you so obviously care about them, your free online multimedia streaming platform will help the very people you care so much about to remain at home to hone their talents for the many opportunities a free Banksy multimedia streaming platform will make possible. Wish you well - and thanks for caring about the plight of young Africans. Cool.
Thanks.
Yours sincerely,
Kofi.
WhatsApp number: +233576564600.