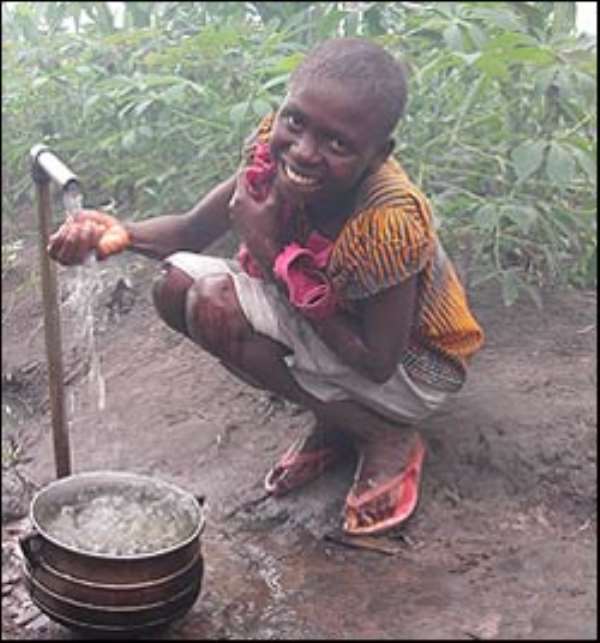 The Executive Director Of Wassa Association of Communities Affected by Mining (WACAM), Mr. Daniel Owusu-Koranteng has cautioned that Ghana would become a water-stress country due to the increasing pollution of the water bodies by mining companies.
According to Mr. Owusu-Koranteng, cyanide spillages and dumping of waste rocks among other waste mining materials into the water bodies was unacceptable and could lead the country into serious water crisis.
The Executive Director, was addressing participants at a validation workshop on water quality analysis and sensitization of community rights and responsibilities at Kenyasi, funded by Rights and Voice initiative (RAVI) and Oxfam-America.
He observed that mining activities were taken place in where the country had its major rivers, which served as main sources of drinking water for the people.
He stressed, "Water is life, therefore when contaminated the peoples lives are at stake" Mr. Owusu-Koranteng noted that the replacements of potable water sources with boreholes deprived the affected communities of so many benefits they enjoyed from the natural water bodies.
He explained that even wildlife which also uses such water bodies suffer similarly and even migrate to places far where they can get fresh water for their sustainability, which turned to break the ecosystem in the area.
The Chairman for the Workshop, Prof. Atta Biritwim urged the participants that even though the country needs to exploit its mineral wealth to meet her commitments for national development, it must be done in an environmentally sustainable manner.
"Unfortunately, adequate precautions have not been taken to guard against the effect of mining such as deforestation, land devastation and the release of toxic materials into the environment", he observed.
Prof. Biritwim advised the participants to protect their Rights and monitor to ensure that the mining companies abide by the country's laws.