Gender And Partners Observe National Young Women And Girls Conference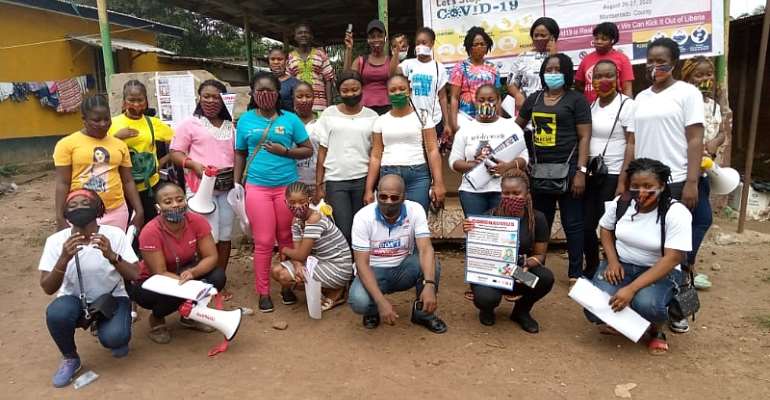 Monrovia, Liberia, The Ministry of Gender, Children and Social Protection in collaboration with the Adolescent Girls Advisory Panel have observed this year's National Young Women and Girls Conference.
National Young Women and Girls Conference is a yearly program designed by the Ministry of Gender, Children and Social Protection and its partners to afford young women and girls the platform to gather and discuss issues affecting them in their respective communities and develop concrete action plans to address those issues.
This year's observance was inclusive of a two-day awareness campaign on rape, including other forms of gender-based violence as well as awareness on COVID-19 and climaxed with a virtual conference that brought together participants inclusive of International Rescue Committee (IRC), Medica Liberia, UNICEF, Adolescent Girls Working Groups/Adolescent Girls Advisory Panel members that accommodated at least three adolescent girls benefiting from their respective programs.
Adolescent girls and young women in Liberia continue to encounter multiple challenges including early sexual activity, which often results into pregnancy, sexual and gender-based violence (SGBV), child marriage and domestic work responsibilities among others. The lack of access to information on issues bordering around girls sexual and reproductive rights, comprehensive sexuality education, civic participation, and economic livelihood opportunities, have restricted the space for their active involvement and participation around those issues.
This year's observance was pillar on increasing knowledge of at-risk young women and girls in COVID-19 preventive measures, sexual and gender-based violence, Adolescents Sexual and Reproductive Health Rights and breaking the chain of COVID-19 transmission in targeted communities.
The observance also gauged the opinions of young people including young women and adolescent girls (via U-Report) on the extent to which they have been impacted by COVID-19, SGBV, Sexual Reproductive Health issues as well as other vices.
During the virtual panel discussion held on Friday, August 28 2020, Gender, Children and Social Protection Minister Madam Williametta E. Saydee-Tarr told participants that Liberians are concerned and terrified by the increased number of rape and sexual and gender-based violence cases they are experiencing.
According to Minister Tarr, Liberia's President and Feminist-in-Chief, H.E. Dr George Manneh Weah and the entire Government of Liberia have expressed concern and taking new robust and practical measures to stop this crime especially as our country is battling the COVID-19 pandemic.
The Gender Boss reminded participants that addressing issues of Education and Leadership Development, Sexual and Reproductive health and Cultural and Traditional Practices were the pillars which formed the basis for the formulation of the conference.
"As we observe the 2020 Edition of the National Women and Girls Conference for under the theme: "Together We Can Build Resilience Against SGBV And COVID-19 For The Protection Of Our Young Women In Liberia", I urge all of us to bring forth and discuss the way through which we can defeat SGBV. We must take ownership of this fight as we are the ones being victimized most. I also like to encourage you to continue to follow the prescribed health safety measures in other to protect ourselves, families, and communities", Minister Saydee-Tarr stressed.
The National Young Women and Girls Conference is an offspring of the 2013 observance of the International Day of the Girl Child. As a result of a manifesto which was declared in 2013. National Stakeholders along with the Ministry of Gender, Children and Social Protection came up with key interventions in 2016, which according to them will provide young women and girls with the platform to address issues affecting them. This platform, the National Women and Girls Conference is a meeting point for young women to have a say in the crafting and implementation of decision which impacts their lives.