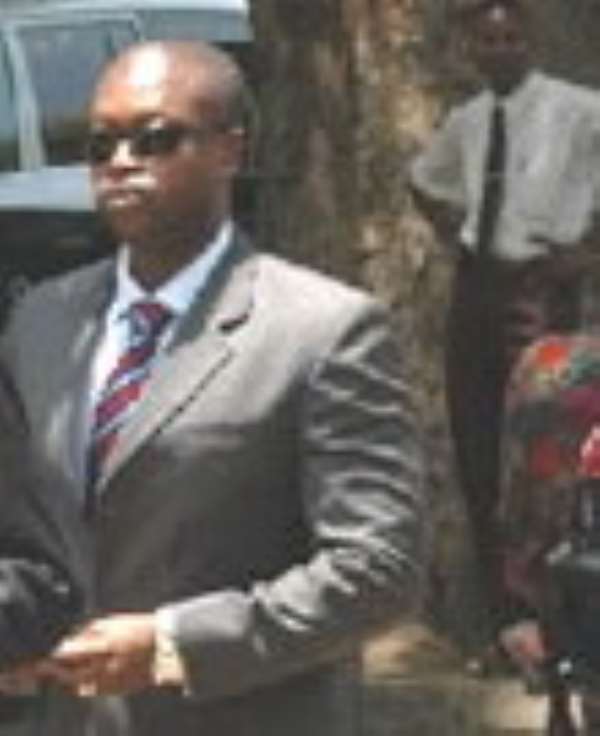 Despite hot exchanges between ACP Kofi Boakye, Director General of Police Operations, and the Inspector General of Police, Mr. P. K. Akeampong, over the ongoing cocaine investigations, ACP Boakye's lead counsel, Mr. Aboagye Debrah, has stressed that the two top cops are not at war.
Mr. Debrah, leader of the team of three lawyers for Mr. Boakye, stressed that it had just turned out that in the course of executing their jobs and trying to set the records straight, people have misconstrued the situation to mean that the ACP was at war with his boss.
"Mr. Kofi Boakye is not at war with the Inspector General of Police, but just that we are being guided by the results of investigations conducted by the Committee in respect of the missing cocaine on the MV Benjamin," the lawyer told The Chronicle in an interview on Tuesday.
"We have never cast aspersions on the character or the integrity of the IGP," he said further. "If you ask the Committee, they will tell you that even before the cross-examination began, we indicated that we had found ourselves in a very unique situation through no fault of ours."
The vociferous lawyer pointed out that the prevailing circumstances led to a situation where the substantive Director General of Operations was compelled to basically cross-examine his own boss and noted that that had to be done because the national interest supersedes everybody's feelings or emotions as far as the current situation was concerned.
On their contention about the evidence given by the IGP at the Georgina Woode Committee hearing, he insisted that the IGP's evidence was tenuous.
"We are looking at the totality of the evidence that has been given before the Committee based on which we realised that the evidence the IGP gave was not credible," he emphasized. He stated that it was up to the Committee to make their own deductions, but the legal team had a duty to reflect on the evidence as related to their client.
Mr. Debrah said he had the conviction that the Committee was a credible one and would surely help the public by coming out with the truth. "It is a fact-finding Committee; so whatever facts they could lay their hands on they would bring up," he told newsmen.