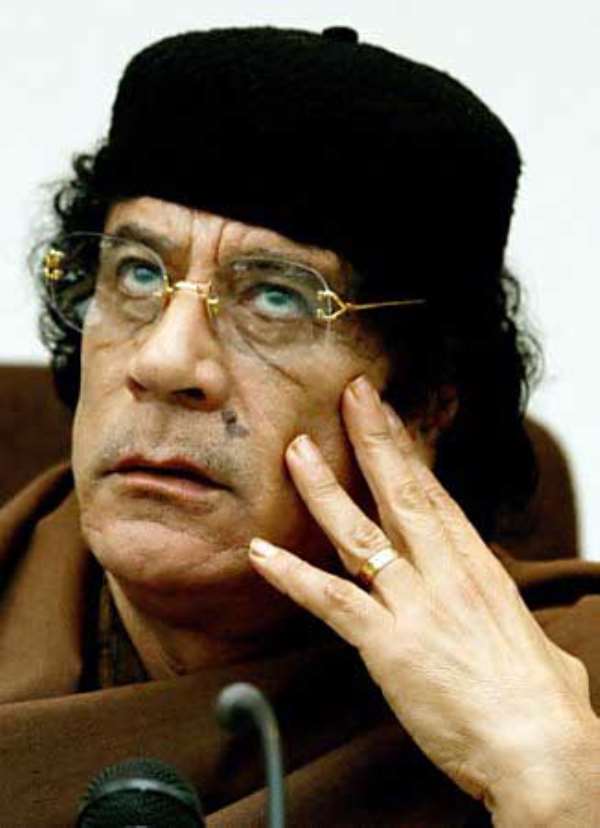 GNA 96 President Muammar Gaddafi of Libya has granted amnesty to 301 Ghanaians prisoners and detainees to mark the 37th anniversary of the First of September Revolution, to which he invited the Asantehene Otumfuo Osei Tutu II as a Special Guest of Honour.
The Ghana Embassy in Tripoli, Libya said the granting of the amnesty coincided with the current visit to Libya by Otumfuo OseiTutu II at the invitation of President Gaddafi.
The Ghanaians, who were freed, had been imprisoned for various offences including violation of immigration laws; possession of banned substances such as cocaine and heroin as well as five persons, who had been on the death roll since 1995 for murder.
According to the Ghana Embassy, the pardoned 301 prisoners would be deported back to Ghana immediately after procedures regarding their release from the various prisons had been concluded.