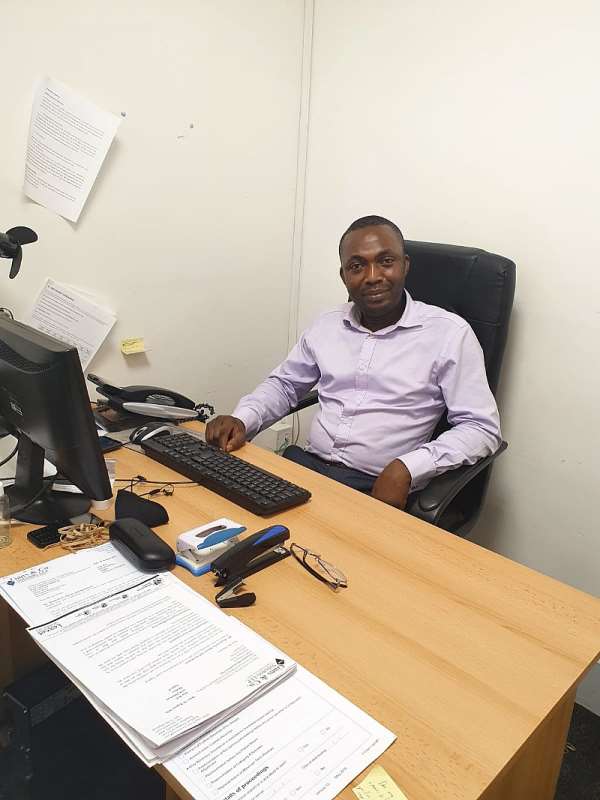 The talk on His Excellency Nana Addo Dankwa Akuffo Addo running away from debating H.E. John Dramani Mahama in this year's elections has taken an interesting dimension as Ghanaians in foreign countries wade into the discussion.
It is an undeniable fact that Ghanaians abroad contribute through remittances to their families and businesses and contributing to about 7.4℅ of annual GDP in 2017 - Ghana Statistical Service Report.
On this note,it is incumbent on Ghanaians abroad to add their voices to the ongoing Media War on the sitting President running away from debating his closest contestant.
Speaking to a Son of the Bono East Region who is domiciled in the United Kingdom- Lawyer Kofi Badu mentioned to our outfit that,Ghanaians abroad always have a strong stake in Elections outcomes due to the remittances they channel to their families.
Ghana's Legal immigrants population in United States of America is 149,96 and that of United Kingdom is 81,917. A lot of Ghanaians in Ghana depends on these remittances for their survival in their daily expenditure running from rent,education, health, food and other pressing family needs.
In view of these, Ghanaians abroad always coerced their families to vote for a particular party after listening to what they are bringing to Ghana's governance most especially during PRESIDENTIAL DEBATES.
We are however dumbfounded when the NPP Flag bearer for the 2020 General Elections Nana Addo Dankwa Akuffo Addo refused a call by the Flag bearer of the NDC John Dramani Mahama for a debate to set the records straight on Ghana's Infrastructure.In fact ,the stand taken by the Flag bearer of the NPP is very disappointing and rather places doubts on the competency of the sitting president's three and half years mandate.Why is His Excellency running away from all this important debate? Is it a reason of his own bad shadow of governance appearing as the most inept,corrupt and nepotistic regime that Ghana has witnessed in the fourth republican constitutional rule as peddled by news portals as the talk in Ghana? His Excellency, we need this debate to clarify the following issues labeled against your administration;
1.The fight against illegal mining popularly called Galamsey in local parlance.
2. The over 500 missing excavators that ended in the hands of your party faithfuls in the name of "party no hia no sika" (the party needs money)
3. The fight against corruption using Anas Aremeyao Anas Tiger Eye P.l. investigative method which is yet to see the light of the day.
4.The low production of cocoa since 2017.
5. The falling price of Cashew since 2017.
6.The Free SHS saga and issues arising from supplying of past questions to final year students instead of text books leading to massive exams malpractices and attacks on the presidents persona by aggrieved students.
7.Teacher trainees Quota on admission, licensure exams cum National Services brouhaha.
8.Nursing trainees Quota on admission, non bonding of nurses and National Service brouhaha.
9.The ongoing legalisation debate of tricycles/motorbikes a.k.a Pragya , Okada or Aboboyaa in local parlance for public transport.
10.The One Million per constituency promise,One village one dam,One district one factory were some of the theories that made many Ghanaians Diaspora to support you in 2016 hence we need an update in a debate.
His Excellency, we need this debate very badly to make an informed decision with our families in GHANA before we go for the ballot come December 7th,2020.Hope to hear favourably from your outfit. Thank you.
Signed:
Kofi Badu-Esq.
United Kingdom