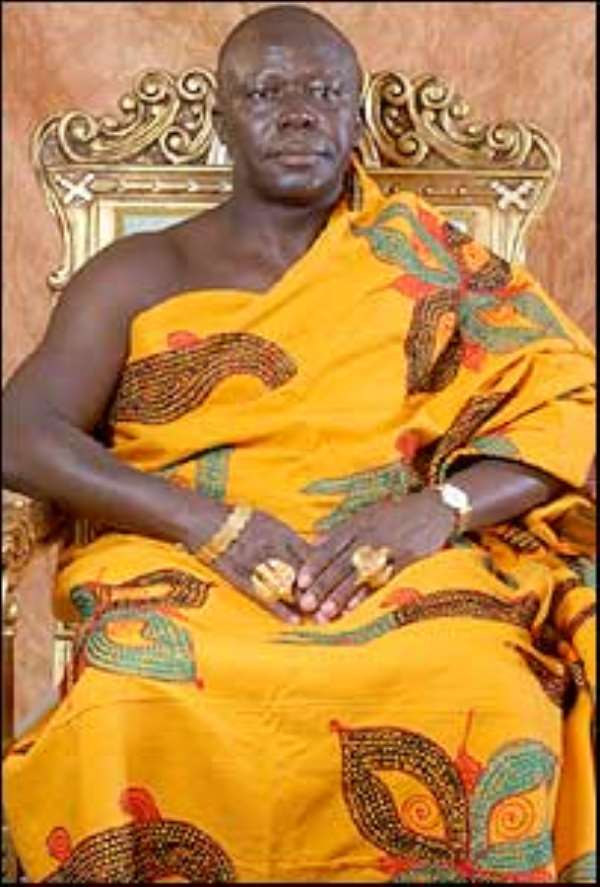 ...On the Ongoing Cocaine Brouhaha
Mr. Kwesi Pratt Jnr, the Managing Editor of the Insight newspaper, has said that there was a need for Otumfuo Osei tutu II, or his representative to be questioned about the part he may have played in the on-going cocaine scandal.
Mr. Pratt who was quick to set out how very hesitant he was in making his comments about the Otumfuo, said that the name of the Asantehene has come up in the scandal. "From the very beginning of this investigation, the name of the Asantehene's secretary came up, he said. "In all such investigations, when people are mentioned, it is important to give them an opportunity to clear themselves.
It is important that we know what they know and do not know. When this issue is raised it is not because nobody hates or loves the Asantehene, but it is because all of us want to find out the truth," Mr. Pratt said. Mr. Kwesi Pratt was speaking on an Accra based radio station on Saturday. Interestingly, he was repeating a position similar to that expressed by Mr. Raymond Archer, the managing editor of the Enquirer newspaper, on TV a week ago. "This is an important national issue.
The Director-General of Police Operations says that the Asantehene called him twice, to intervene in investigations. Why would the Asantehene call the Director-General of Police Operations and intervene twice? It is a legitimate question!, Mr. Pratt cried. Going on, he said that it was legitimate to insist that the Asantehene should be given an opportunity to clear his name, he said.