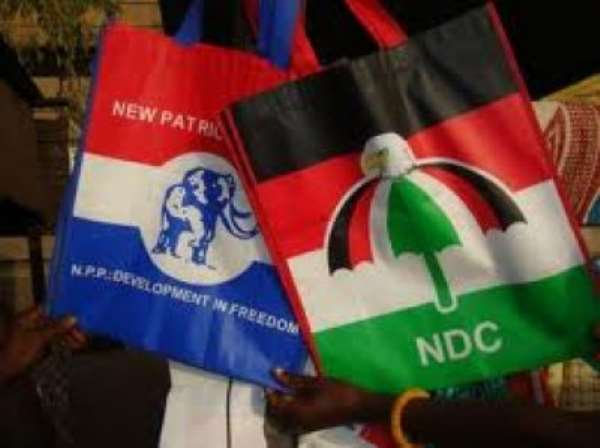 It is disheartening some images and videos I see circulating on social media on the free hot meals the government of Ghana asked to be provided for final year Junior High School students preparing for their exam and I wonder the country in which we are today.
Anything we see happening today we try to lay blames on any government of the day. I will like to ask the said school which video and pictures are circulating on our social media outlets the only schools benefiting from this.
Today if we are blaming the government for this what of those school feeding caterers preparing these meals or is it the president who is preparing the food if we are always shifting blames to the government when will we hold people for their own responsibilities.
I also see many complaining of the sticker of some parliamentary candidates and the president be pasted on the food packs and some teachers asking their students to say '4more4Nana" before taking their food an act which I joined in condemning but the question will always be is this happening in all schools that are benefiting from this if no then why blame government instead of those involving themselves in this acts.
It is disheartening some of the news items been listened to how can you refuse the token you give your child for feeding just because you hear he will be given one hot meal a day lets not forget that even in our homes it is not always that we Cook a particular food and our children have the appetite for it, so it may happen that a particular food may be Cook on a particular day which they may not have the appetite for so let us not do away with our responsibility as parents because there is a promise made to us by someone there is this adage in my language that "womekpɔa tsi ƒe ɖoɖo kpea ze me tɔ ƒua gbe o."
Which literary means you don't see the formation of cloud and fetch the little water in your pot and throw it away just because you feel it will rain. Let us all stop shifting all blame to government and alert those trying to run away from responsibilities.