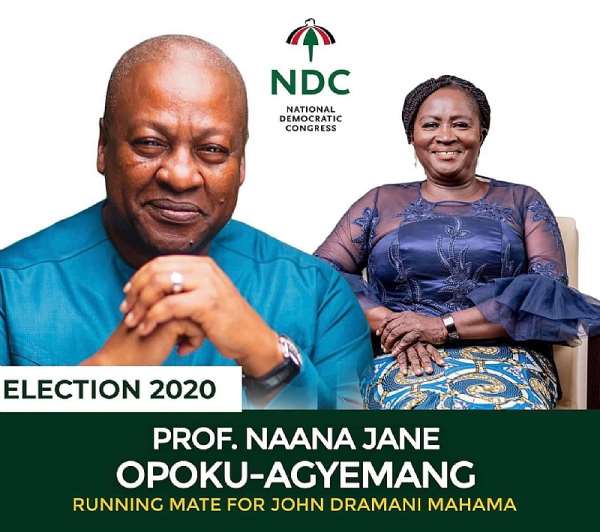 I wake up that earlier morning to the news item, captioned: "I regret not completing the Eastern Corridors road-Mahama". Then, I told myself, psychology is a real deal, and actually predicts human and animal behaviour.
With this pronouncement of H.E. John Mahama, I recounted one of the stages of Erik Erikson's Psychoanalytic theory of development, which is "Integrity vs. Despair". Erik Erikson (1963, 1982) proposed eight stages through which humans must pass from birth to adulthood if they are to feel competent and self-fulfilled.
According to Erikson, healthy personality growth is characterized by the resolution of inner conflicts. In Erikson's view, each stage of emotional development involves the struggling between two opposing emotional states _ one positive, the other negative.
The last stage which happens to be the stage of integrity and despair is which our Ex-President John Dramani Mahama seems to find himself. At the stage, Erik Erikson asserted that the feeling of "integrity" comes when older adults live their lives and feel great satisfaction with the events and accomplishments of their lives. The stage older adults look back on their experiences with pride and acceptance.
On the other hand, the feeling of "despair" according to Erikson, is when older adults feel a great dissatisfaction with the events and accomplishments of their lives. In Erikson's view, older adults who do not feel any satisfaction in their lives suffer great despair. They count on their mistakes and wished they could get another chance to correct them, by then, life has taken them to old age so, they regret a great deal of their lives, for not doing certain things.
From my point of view, I see H.E. John Dramani Mahama perfectly fit in Erikson's stage of despair. By now, John Mahama would have regretted a lot of decisions he took during his first tenure of office. Yes, he might have regretted cancelling the nursing and teacher trainee allowances. He might have regretted the decision his government to concentrate too much on infrastructural development, at the expense of other social interventions to create jobs for the youth.
Of course, he has confessed his regret for not completing the Eastern Corridors road. H.E. John Mahama have definitely regretted for his bold pronouncement that free senior high school cannot be implemented in Ghana until the next two decades. Where are our gallant public sector workers?
John Dramani Mahama might have regretted for paying you on three months arrears regardless the number of months you worked. Surely, H.E. John Dramani Mahama will be regretting a big time for not crafting any reliefs and compensation for citizens, who suffered the dire consequences of "dumsor".
Like a coconut, if one was to cut open John Mahama's skull, you would have seen these pack of regrets in his frontal lobe.
A testimony to how John Mahama is despaired and unsatisfied with some of the decisions he took is his promises to undo most of the things he has done. Lol! John Dramani Mahama prior to the 2016 election, at a forum in the University of Cape Coast campus asserted "teacher trainee allowances won't be restored even if it will cost me the election" and same John Dramani Mahama, on one of his digital interactions on zoom, said he will not cancel the trainee allowances after the current government restored it.
Has he not regretted his previous decision? Free senior high school cannot be implemented until two decades, John Mahama in 2016, and in 2020, he says the free senior high school has come to stay. He will make it freer and better. Is this not a feeling of despair? In 2016, the government has no jobs for you-Mahama told graduates, in 2020; I am seeking for re-election to create jobs for the youth -Mahama.
The elders say if a donkey is going to floor you, you don't see its ears, and it is only a fool who testicles are stepped on twice. A critical look at H.E. John Dramani's posture on his bid to recapture power tells you, he has lived to regret a single bit of some of the decisions he made during his first tenure of office and, is, therefore, seeking a comeback to correct his mistakes but, the bone of contention is, can he be trusted? Well, your guess is as good as mine.
I leave that onto you come December 7th.
Thank you.