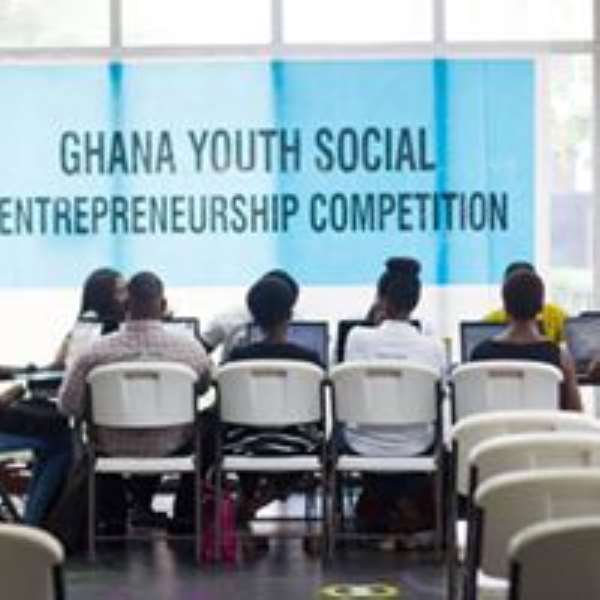 This COUNTRY has lost ALL OF HER MORAL VALUES.
POLITICAL PARTIES and their loyalists in authorities of power have made us degrade our humanity. If you don't choose a side and prove your allegiance, ONE CANNOT MAKE ENDS MEET.
Everything in GHANA has been politicized including EDUCATION SYSTEM, HEALTHCARE SERVICE, OUR BASIC RIGHTS.
We are been belittled by PARTY COLOURS, LEADERS are not responsible anymore, we hate each other and above all, THE GHANAIAN YOUTH no longer respect ELDERS.
RELIGION and its concepts seems difficult for the AFRICAN to understand and practice accordingly. Most RELIGIOUS LEADERS are captivating on this ignorance, making us believe EVERYTHING will be solved by GOD ALMIGHTY and this has made THE GHANAIAN YOUTH lazy.
We don't want to WORK HARD anymore, we don't want to SUPPORT each other anymore, we don't want to BUILD TEAMWORK anymore, we don't want to DEVELOP OURSELVES anymore, we are using our FAMILY CONNECTIONS and WEALTH (build by our parents and guardians) to buy our way into positions we have no business there (No proper qualifications, no job experience, no technical know-how, no leadership skills)
This ATTITUDE of ours, the ELDERS in the SOCIETY most have noticed. They think we are not MATURED ENOUGH, we are not HUNGRY FOR CHANGE and SUCCESS, we are not CAPABLE to handle SUCCESSIONS (that is why businesses and institutions are filled up with OLD ELDERLY who want to RETIRE but are afraid of seeing their HARD WORK go down the drain),we are not ready to HUMBLE OURSELVES and learn from them (we get a DIPLOMA/DEGREE/MASTERS/PHD and suddenly we see our ELDERS as our colleagues)
To quote Jim Rohn "VALUES make the difference in RESULTS"
A PROBLEM only exists if there is a DIFFERENCE between what is ACTUALLY happening and what you DESIRE to be happening.
THE GHANAIAN YOUTH, what do we DESIRE to be happening?
We're living life as if we've been DEFEATED already. "Death is nothing, but to live defeated is to die everyday" - Napoleon Bonaparte
For things to change for you, you've got to change.
THE GHANAIAN YOUTH:
Let's uphold ourselves to a standard, have high self-esteem, develop ourselves, keep the CORE MORAL VALUES we were taught in our Sunday schools.
Let's be HARD WORKING, put a stop to bad attitude towards work, lackadaisical attitude. Support and build teams, work in groups, appreciate and encourage each other, know the limitations of our skills, capabilities and talent.
Let's PUT UP our thinking caps, patriotism, love, respect, perseverance, transparency, teamwork.
It's time to THINK OUTSIDE THE BOX: come up with IDEAS that will solve our problems in any way and will create employment.
Let's get to THE BOARDROOM, bring ideas, work in teams, draw business plans & proposals, make pitch presentations and START KNOCKING ON DOORS ??, BREAK BOUNDARIES, KICK SOME BALLS AND ASS.
WE SHOULD AVAIL OURSELVES TO THE PIONEERS, THE PROFESSIONALS, THE EXPERIENCED, THE BUSINESS MOGULS, ASK FOR SUPPORT AND NURTURE US FOR SUCCESSIONS
If you can't change the player, you change the game.
Let's be OPTIMISTIC and take the GAME TO THEM.
"Every man I meet is my superior in some way, in that I learn of him" - RALPH WALDO EMERSON
EMMANUEL TWENEBOAH