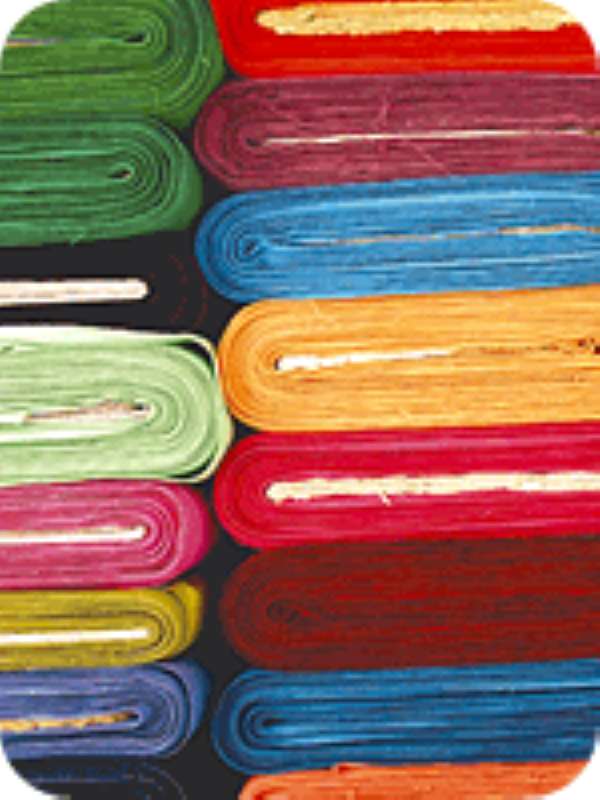 Government has taken steps to check the smuggling of imitated wax prints, which is hurting the fortunes of the textile industry in the country, Mr Harry Owusu, Executive Secretary of the Revenue Agencies Governing Board (RAGB), said last Thursday.
To this end, the Government has decided that all seized smuggled textiles are to be sold to workers of district assemblies, para-statals as well as the ordinary Ghanaian at discounted prices, a move expected to make the smuggling of textiles unattractive and to give impetus to the local industry.
Henceforth, smuggled goods would be forfeited to the State, instead of the previous action where owners of seized or smuggled goods were made to pay the duty as well as penalty to deter them from such acts.
Mr Owusu announced this at Nsawam in the Eastern Region when seized smuggled textiles being held by the Customs, Excise and Preventive Service (CEPS) were sold to the staff of the Akwapim South District Assembly.
He said the move, is a collaboration between the Ministry of Finance and Economic Planning and Ministry of Local Government, Rural Development and Environment, was being tried on a pilot basis in the District.
If the response was satisfactory, it would be replicated in other districts so that the people could benefit from Government's magnanimity, he said.
An imitation wax print sold on the market for between 160,000 cedis and 180,000 cedis for a full piece but was sold to the Staff for 50,000 cedis. Genuine or guaranteed wax prints which sold on the open market for between 300,000 cedis and 350,000 cedis went for 80,000 cedis. CEPS seized more than 60,000 pieces of wax prints from smugglers from December last year to date.
Mr Owusu warned that the wax prints were being sold for personal use and anyone found selling any of the items on the market would be made to face the full rigours of the law.
Mr Andrew Adu, District Chief Executive, thanked the Government for the gesture, which he said showed its commitment to making life meaningful for the people. He gave the promise that he would ensure that those who bought the wax prints did not sell them on the market.