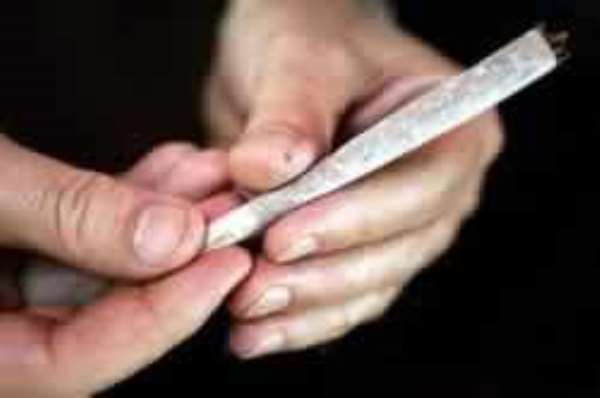 A 35-year-old charcoal dealer, who claims he smoked Indian hemp to help him sell his charcoal has been remanded in prison custody by the Madina Magistrate's Court.
Isaac Diekuu who was arrested by security personnel of the University of Ghana, Legon on August 21, 2006 admitted the offence of possessing narcotic drugs when he appeared before the court on August 24, 2006.
The prosecutor, ASP Agnes Hamenoo told the court presided over by Mrs. Beatrice Darko that on August 21, 2006, at about 4.05 p.m., the security men who were on patrol duties at the South Legon area saw the accused emerging from the bush at the exit gate with his pocket bulging and this made them suspicious.
She said when asked about what was in his pocket the accused claimed it was an "Exhibit' but could not explain what he meant by "Exhibit."
The accused, she said, was therefore, arrested and sent to the Legon police station. A search on him revealed 26 pieces of wrapped leaves, suspected to be Indian hemp, two small packets of wrappers, a box of match and a cigarette were found on him.
ASP Hamenoo further stated that the accused admitted the offence and explained that he smokes the stuff to enable him to do his charcoal business.
The court, therefore, remanded him in prison custody to appear again on September 25, 2006.