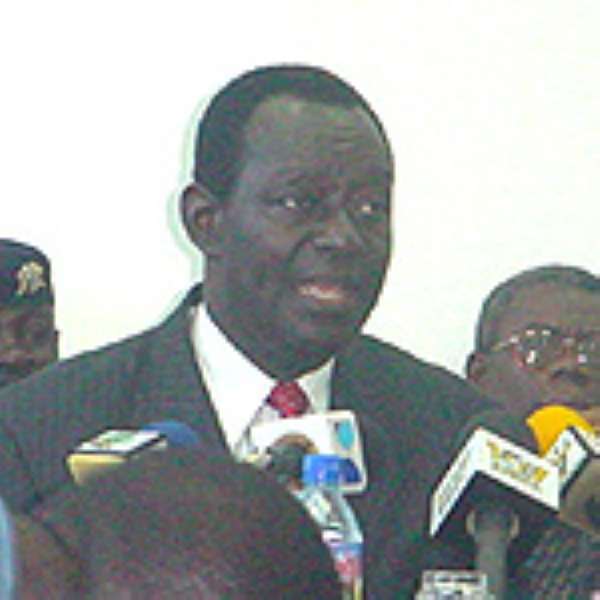 The Minister for Defence, Dr. Kwame Addo-Kufuor, has said that the peace Ghana was enjoying was as a result of the commitment of past and present governments to elevate defence issues above partisan politics.
He said the valuable roles of chiefs and traditional institutions, armed forces coupled with religious tolerance and a patriotic citizenry had also contributed to the country's stability.
Dr Addo-Kufuor said these at a handing over ceremony of the old executives of the Tertiary Education Students Confederacy of the NPP (TESCON) of the Takoradi Polytechnic Chapter at Takoradi.
He said in spite of the peace; the country was still faced with chieftaincy and land disputes, ethnic conflicts, political and religious intolerance, labour unrest and media misinformation.
Dr Addo-Kufuor noted that natural disasters, economic sabotage, drug trafficking unemployment and poverty, uncontrolled immigration, terrorism and the use of the country to destabilize neighbouring countries were some of the challenges.
He said the armed forces apart from embarking on joint patrols with the Ghana Police on highways; it has also been protecting the available natural resources from external aggression.
Dr Addo-Kufuor said the 37 Military Hospital would soon get an emergency helicopter pad when the third phase of the National Accident and Emergency Centre of the ongoing construction works were completed.
He said to facilitate this, 900 cadres had been trained for the purpose, while 40 ambulances are on standby.
Dr Addo-Kufuor hinted that the new Ministry of Defence building, which was being financed by the Chinese government, would begin soon.
He hinted that the country's ships would be put on the high seas to patrol to check the influx of illicit drugs from other countries.
Dr Addo-Kufuor added that negotiations were ongoing between the Ministry and the US government for the supply of ships and planes to boost the logistics of the army and facilitate patrols along Ghana's territorial waters.
Master Charles McCarthy, President of TESCON thanked his predecessors and pledged to work hard for the growth of TESCON.