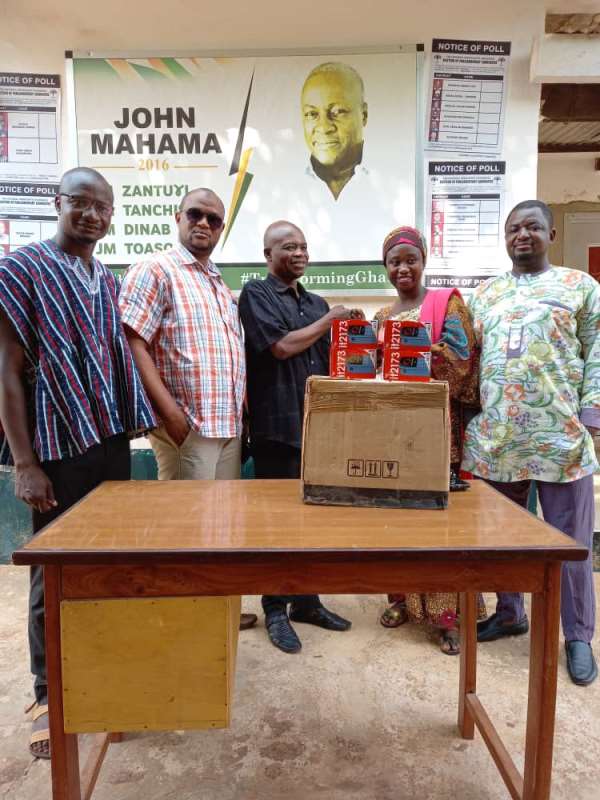 United States-based lecturer of Economics, Dr. Sa-ad Iddrisu, has donated fifty (50) mobile phones to the Northern Regional Communications and Elections Directorate of the National Democratic Congress in his bid to facilitate party works within the region.
Dr. Iddrisu is hopeful that the phones will help the party in the collation of election results come December 7th.
The items were donated on Dr. Iddrisu's behalf by "Friends of Dr. Sa-ad Iddrisu" and were received by the party executives at a short ceremony in Tamale, the regional capital.
Receiving the items on behalf of the party, the Regional Vice Chairman Adolf commended Dr. Iddrisu for the kind gesture done.
Mr Adolf, who was in the company of the regional party executives emphasized that the items will be put to proper use and in the interest of the NDC in the Northern Region.
He also took the opportunity to appeal to all party members and former appointees, especially those from the Northern Region to emulate the rare example of Dr. Iddrisu by extending a hand of good gesture to the party in the region as the election draws nearer.