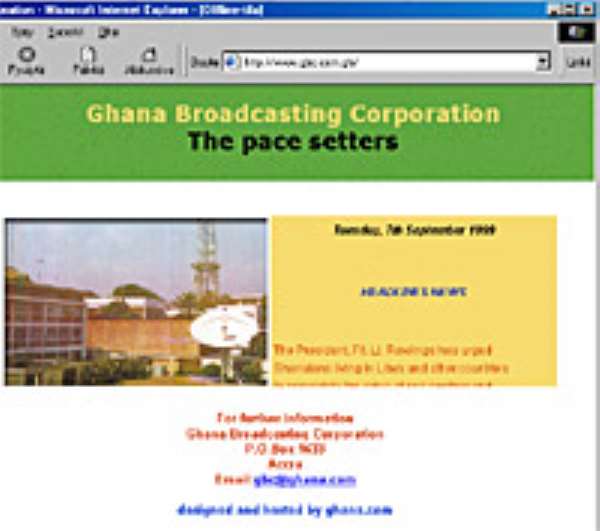 Workers of Ghana Broadcasting Corporation are questioning the whereabouts of at least fifty laptop computers missing from two mobile internet vans parked at their premises.
The mobile internet vans were part of a project by United Nations Development Programme, UNDP to provide free training in information communication technology to as many people as possible.
The project which used GBC as a hub during the period saw the successful training of several people at Kanda and surrounding areas as well as staff of the state broadcaster.
The corporation's workers say they noticed the disappearance of the laptop computers about four months after the project came to an end in 2003.
Meanwhile, management of GBC is claiming ownership of the two vans, a Nissan and an Asia.
The Acting Director of the corporation Yaw Owusu Addo told Joy News there are documents confirming the transfer of ownership of the vans to GBC.
The workers are therefore demanding the return of the computers to make the vans complete. Emmanuel Yanney is a spokesperson for the local GBC union.
He said, "Once the buses have been donated to GBC, we want the buses to be complete with the laptop and with everything fixed there because they cannot donate the buses to us without the lap tops.
That will not make it complete at all."
According to him, "what the union is asking is that we want to find where the laptops are and if the UNDP has taken back their lap tops, they should let us know."
"If anybody has taken them, then who ever took it must return them", he added.